Say cheese! Facebook seeks to profit on Instagram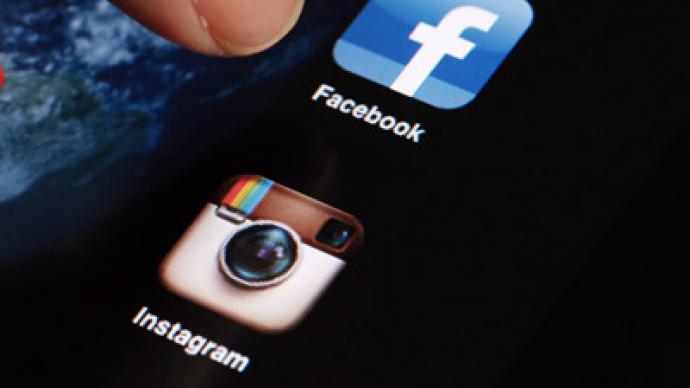 Facebook has confirmed it will soon begin "monetizing" the Instagram application it recently acquired. This move has brought concerns Instagram will start losing users if it introduces ads into their feeds.
Facebook Vice-President of Global Marketing Solutions Carolyne Everson did not mention a specific timeframe for Facebook plans to "monetize" Instagram, but said that because of the app's popularity, monetization was definitely "going to happen." Since Facebook, the world's largest social network with over 1 billion monthly active users, acquired Instagram for $1 billion in April, users have been anticipating a major change in their services. But Facebook did not give any information on what they meant by "monetization." This revelation could mean that ads would start to appear besides Instagrammed images, or sponsored images could be added on users' feeds. The latter seems more likely, as Everson mentioned the  Instagram application is already used by many producers and services to promote their products. "There are many brands that use Instagram right now to try to get a feel for how to engage with their followers. We will definitely be figuring out a monetization strategy," Everson told Business Insider. Adding advertisements to Instagram would probably discourage many users , with many claiming they would delete their Instagram accounts and use an alternative service because of the ads. Facebook itself has often come under fire from users regarding advertisements on their news feeds.
If @instagram puts ads in its app I'm going to stop using it. Honestly the worst thing to happen was Facebook buying it.

— Drake Nichols (@NoFilterDrake) December 13, 2012
Ok so the world didn't end, but #facebook went ahead and ruined #instagram so that was tough.#121212

— Ana Gasteyer (@AnaGasteyer) December 13, 2012
Re: Instagram RT @nr: @blumsday Agreed but why are ads the default "monetization" strategy? Can't we get more creative?

— The Digital Skeptic (@blumsday) December 13, 2012
There are a lot of opportunities other than adding straight-up ads to Instagram's  photo stream. Other potential tools include brand pages, promoted hashtags, and special deals. Facebook could offer premium accounts to brands, so they could then pay for promoted hashtags and accounts, making them more visible to users. They could also allow these businesses to run deals for users who post photos where they've checked into the location. At the 2012 Ignition conference, Everson admitted that a Facebook ad team was looking forward to getting money out of the Instagram application. As Facebook pushes to grow its mobile revenue and Twitter still searches for effective ways to translate its popularity into profit, a strong battle started between Twitter and Instagram, forming a profound rift between the two online services.In July, Twitter stopped letting Instagram users find friends via Twitter who they may have  wanted to follow on the photo app, as they did with Tumblr after buying rival blogging platform Posterous. Recently images posted to Twitter began to be cropped weirdly, while Twitter also added some new photo filters similar to what Instagram offers. Finally, in early December Instagram removed a key element of its integration with Twitter, turning off support for Twitter "cards" to drive Twitter users to Instagram's own website. Twitter "cards" are a special feature that allows Instagram photos and other web content to be inserted and viewed within a Twitter message.