Detected via Facebook: FBI arrests International cyber-crime gang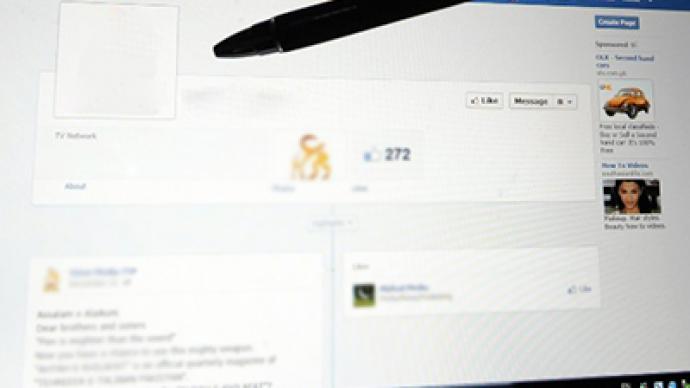 The FBI has managed to bust an international criminal ring with the help of Facebook. The ten suspects allegedly infected 11 million computers around the world with software that defrauded victims of more than $850 million.
Facebook's security team assisted the US authorities in revealing the alleged source of the attacks, as well as identifying which users may have been hit. As a result, arrests were made globally, including from the UK, the US and New Zealand. Other suspects were detained in Bosnia and Herzegovina, Croatia, Macedonia and Peru.The accused hackers employed the 'Butterfly Botnet' (robot + network), a system which steams credit card, bank account and other personal info via a "zombie army" of computers set up to forward transmissions (including spam or viruses) to other computers on the Internet. The users, like all the other victims, have no idea that their computers have been hijacked for criminal purposes. Some 11 million computers designated as "zombie" bots were compromised when their computers were infected with malicious software (malware) that allowed the hackers – bonnet operators – to use their victims' computers remotely.Facebook users were targeted with the so-called 'Yahos' malware over a two year period – between 2010 and October 2012 – the FBI said.The FBI has suggested all users to update their operating systems regularly, use anti-virus software and more importantly, disconnect their computers from the Internet periodically in order not to fall victim to such cyber attacks.It is not the first time when social media, and particularly Facebook monitoring has been shown to be successful in uncovering criminal activity. In September, the NYPD brought charges against 49 gang members from the feuding "Rockstarz" and "Very Crispy Gangsters" in Brooklyn. The charges ended a turf war that had lasted three years, included ten shootings, and taken three lives. The feud was fueled in large part by public Facebook posts of gang members bragging about their exploits and taking photos of themselves on 'enemy' turf. With the number of cyber-attacks growing and hackers becoming increasingly sophisticated,  New York City police commissioner Ray Kelly launched an anti-gang initiative called Operation Crew Cut in October. Kelly's plan aims at cutting the emerging gangs down by turning crew members' rising use of social media against them.  The department had previously intended to double the size of its Gang Division from approximately 150 detectives to 300.
You can share this story on social media: