X5 posts 3Q 2010 net profit of $80 million
Published time: 26 Nov, 2010 10:34
Edited time: 26 Nov, 2010 17:49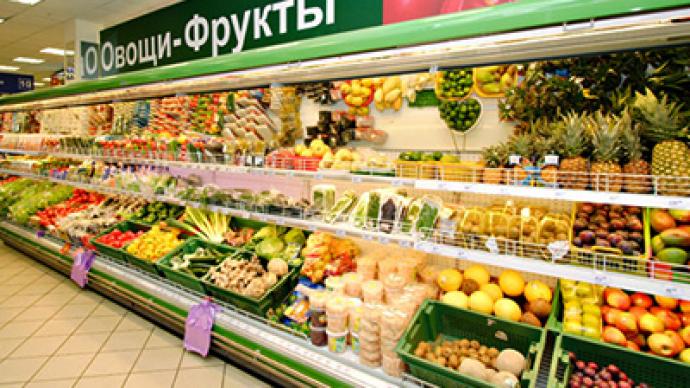 Russian retail chain, X5, has posted a 3Q 2010 net profit of $80 million under IFRS.
­The bottom line increased 9% year on year from a $73 million net result in 3Q 2009, with EBITDA rising 20% year on year to $194 million, as 3Q sales climbed 24% year on year to $2.614 billion.Lev Khasis X5 Retail Group CEO was upbeat about the results, attributing the overall performance to net sales growth provided by high performance in discounters and new store openings.
"X5 delivered 21% net sales growth in rouble terms in Q3 2010 driven by new store openings, solid LFL performance at discounters and strong improvement at converted Paterson supermarkets. We are well on track to deliver on X5's 2010 sales outlook, with a recovery in consumer spending and trading up trends becoming evident as we head into the end of the year."
Khasis added that a management focus on efficiency was underpinning growth.
"Execution of our store expansion plan has been strong and disciplined: we added a record 258 stores through the first nine months, including 116 in the third quarter, and will exceed the Company's annual plan while staying below our CapEx limit. We are excited about the launch of Pyaterochka-Maxi as a new economy-class hypermarket format. Our multi-year Strategic Efficiency Programme has also made progress in readying IT systems transformation, logistics, labour productivity and energy savings initiatives to build a strong, efficient growth platform and drive X5's competitive advantages."
X5 Retail Group Acting CFO Anton Volyanskiy noted the integration of business systems would help to boost margins and lay the basis for further expansion.
"X5's Strategic Efficiency Programme has made good progress with SAP for Retail and SAP for HR successfully integrated and logistics centralisation level outpacing our initial plan. Gross margin has picked up 20bps, helped by the higher centralisation rate and successful negotiations with suppliers on converting bonuses to discounts in accordance with New Russian Retail Law. We are preparing for a significant step-up plans in 2011 and still finalizing on the growth level."