X5 posts FY 2009 net profit of $165 million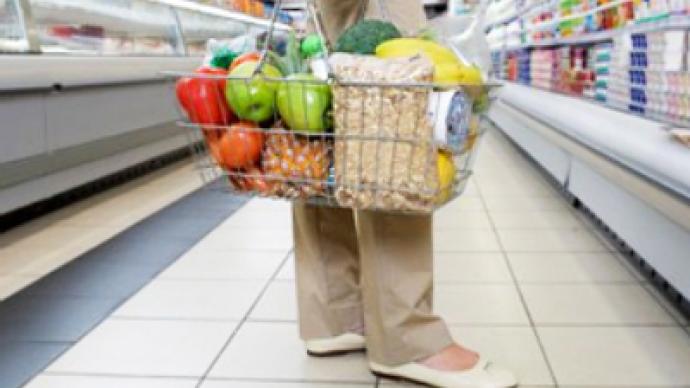 Russian retail group, X5, has posted a FY 2009 net profit of $165 million under IFRS.
The bottom line is a marked turnaround from the $2.145 billion net loss posted for FY 2008, with FY 2009 EBITDA falling 8% year on year to $736 million, on the back of a 2% year on year fall in sales to $8.717 billion.
The FY results showed improving conditions for Russia's largest retailer in 4Q 2009, which saw a net profit of $44.2 million which compared with a net loss in 4Q 2008 of $2.28 billion – which saw a $2.25 billion impairment hit on assets and goodwill – with 4Q 2009 EBITDA rising 1% year on year to $227 million, with an 11% year on year increase in sales to $2.636 billion.
X5 Retail Group CEO Lev Khasis said the results reflected the sharp deterioration in the Russian economy in late 2008 which carried through into 2009, and began to show signs of improvement later in the year. He added against this backdrop X5 had outperformed other Russian retailers.
"2009 was a tough year for Russian consumers and the economy as a whole. X5's response was fast and effective. We won customers by making sure we had the right products at the most attractive prices. As a result, we met our 25% pro forma revenue growth target for 2009 and posted a 10% increase in like-for-like sales, the highest of any Russian retailer."
The company also noted the impact of foreign exchange movements impacting on the posting, with currency volatility incurring a $46 million, mainly non cash hit reflecting a revaluation of X5's US dollar denominated debt. Net debt at the end of 2009 came to $1.532 billion, down 14% year on year, with X5 Retail Group CFO Evgeny Kornilov, saying the company had come through the economic crisis in a position to expand into the future.
"The crisis conditions of 2009 were a successful test of X5's financial strength. X5 generated a record USD 734 million in operating cash flow thanks to strong operational performance and efficient working capital management. This, helped by prudent liquidity management and improved efficiency of investments, enabled net debt reduction by USD 250 million year-on-year. We also secured resources to refinance the Company's USD 1.1 billion syndicated loan due in December 2010 with the view to improve our debt maturity profile and minimize currency exposure. We continue to prioritize investments that offer the best returns, while increasing cash flows and strengthening our balance sheet to ensure flexibility in defining strategic goals and supporting growth in the years to come."
You can share this story on social media: