X5 hit by Forex for 3Q but posts $138 million Net Profit for 9M 2008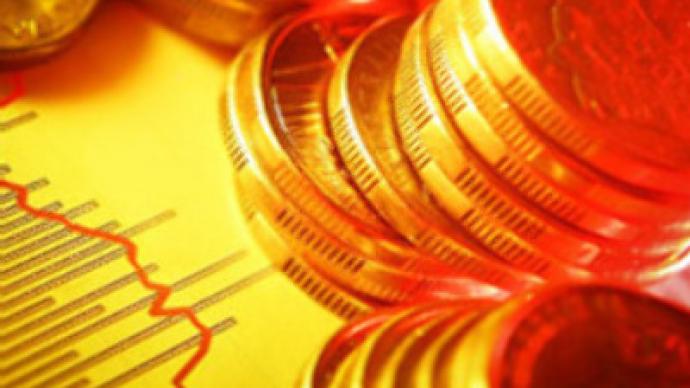 Russian retail group, X5, has posted a 3Q 2008 Net Loss of $14.7 million for 3Q 2008 under IFRS.
The 3Q bottom line came on the back of Sales of $2.19 Billion, up 48% year on year, with EBITDA coming in at $191 million, up 62%. The company attributed the Net loss for the quarter on an $85 million foreign exchange loss relating to a revaluation of its $1.1 Billion U.S. dollar syndicated loan in the face of a significant devaluation of the Rouble against the American currency.
The 3Q results took the shine off a 9M 2008 Net Profit of $138 million, up 128% year on year, with 9M EBITDA coming in at $578 million, up 61%, on the back of Sales of $6.51 Billion, up 56%.
In a statement X5 CEO, Lev Khasis, noted that food retail will remain one of the most resilient sectors and that the outlook for 2009 is for healthy net sales growth, with further opportunities for gaining market share.
X5 commenced a staff optimization programme in October, to reduce regional and headquarters office staff numbers by 30%, and has also completed the integration hypermarket chain Karusel, which it acquired in the first half of the year, earlier than scheduled. CFO, Evgeny Kornilov, pointed to this and increasing cash flow, to underline X5's healthy liquidity position.
"We delivered strong results despite third quarter seasonality and non-recurring costs for the integration of Karusel, which was completed well ahead of schedule. X5's operational performance and increased cash flow in the second half of 2008 give us an opportunity to reduce short-term debt by the end of the year. Our liquidity position is healthy, supported by prudent financial management and a more conservative capital expenditure programme, as well as secured credit lines and strong cash generation, which should enable us to further reduce leverage in 2009."
West Siberian Resources posts 3Q 2008 Net profit of $131.6 million
Comstar-UTS posts 3Q 2008 Net Profit of $36.45 million
You can share this story on social media: