$1 trillion WTO deal 'very close' – Russia's economic minister
Moscow is ready to resume talks in Bali on Tuesday and hopefully sign a landmark Asia-Pacific region free trade zone deal, which would cheapen import goods worldwide and boost global trade by $1 trillion, Aleksey Uluykaev told in interview to RT.
Russia's Minister for Economic Development will represent Russia in Bali. Ulyukayev believes the leaders are "very close to a final positive solution," on details of the Trade Facilitation Agreement (TFA) he told RT before departing Moscow for the summit.
"There are technical and political issues. I still think that we have a possibility [to sign a WTO trade deal] and WTO General Secretary Roberto Azevedo is very much focused on getting a result," said Ulyukayev.
The 159 WTO members will meet for the ninth ministerial conference on the resort island of Bali on Tuesday to finalize a trade deal that has been in the works for more than two decades, since the organization's inception in 1995.

WTO members account for 97 percent of global trade, so the deal would impact countries both rich and poor, and make cross border shipments and customs more seamless. 

Ulyukaev urged ministers to work hard and produce results, and stressed the WTO agreement in Bali mirrors Russia's long term goals, both economic and cultural. Russia, the world's sixth largest economy, became the 156th member of the WTO in August 2012, the last of the G20 nations to join.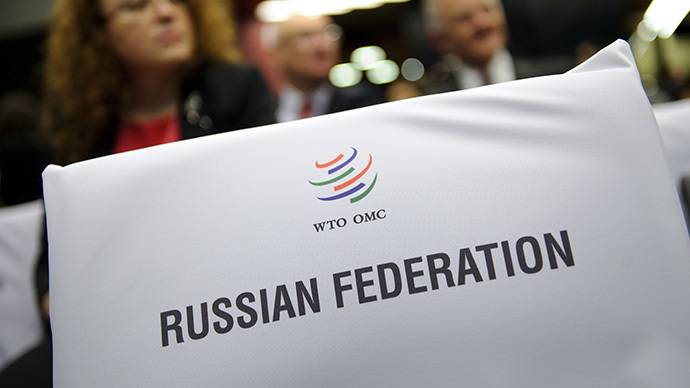 "This is the kind of investment and cultural policy which is very important for us," Ulyukayev told RT.
The trade deal will include measures that will reduce the time to expedite shipments of air cargo and perishables.
Negotiations failed last month in Geneva, Switzerland, as diplomats at the summit were unable to strike an agreement on lower tariffs. Consensus has been eroded as countries favor smaller scale talks, for example the TTIP deal between the US and EU, the Trans-Pacific Partnership, and the soon to be Eurasian Economic Union.

"It's not easy, and of course when you have close to 200 economies discussing different issues in some sensitive areas like agriculture, which is the most sensitive for many countries, unfortunately up to now they haven't been able to achieve an appropriate result, which means ministers must work harder to get results. We still have some room going further," Ulyukayev said.
Food and 'peace clause'
WTO talks have faltered many times, and the terms of the agreement have been compromised to appeal more widely to members.

Talks were put on pause due to a sharp schism between developing and developed countries over farm subsidies and tariff reductions at the Doha round, which began in 2001. Forty-six of the WTO's developing countries are strongly campaigning to protect poor farmers from WTO- prohibited subsidies, Economic Times reported.

Developing agriculture-based economies are lobbying for a "peace clause", which would set an agricultural subsidy limit of 10 percent of total production over four years, and to some degree protect farmers from foreign imports.
Russia's growing pains
WTO membership and regulations can come at a high price, making domestic goods less competitive, as they are undercut by higher-quality imports.

"There are some industries which are very dependent on the trade conditions, metallurgy, fertilizers; right now it's not the best time for those industries, there are a lot of limitations, objective limitations," Ulyukayev said.

Russia's fertilizer business took a tumble in the cartel dispute between Uralkali and Belaruskali, which caused potash prices to fall over 30 percent. The metals sector has experienced major cutbacks due to sharp falls in metal prices and weak market conditions.

Russia's growing pains

Russian metals, agriculture, and automobile industries have struggled as a result of the country's ascension to the WTO, as new trade tariffs will cost the federal budget an estimated $14 billion in losses during the first two years of membership.
Assimilation into the WTO market will force Russia to transition from dependence on raw material exports to more value added goods, like technology and autos, to reap more profit per unit.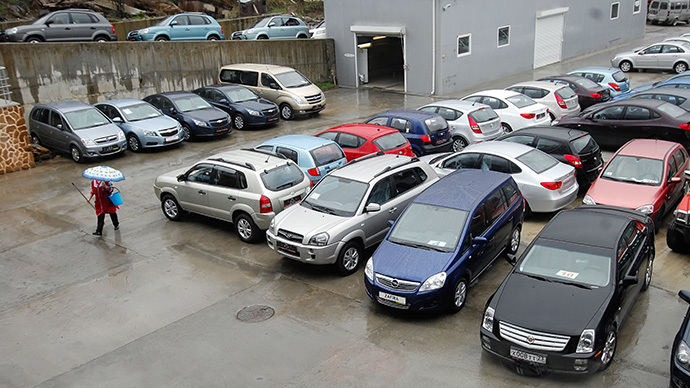 Auto sales in Russia have fallen 7 percent so far this year, as a new WTO tax utilization levy has forced the country to tweak its industry standards and technical regulations in response to low tariff barriers.

"The car industry is quite sensitive in the face of the WTO conditions, we have big investment projects in the car industry, we have the biggest global worldwide car companies like Renault, Peugeot Citroen, GM, Ford," Ulyukayev said.

Overall, the Russian auto sector has become more efficient, as output has increased 24 percent and the workforce has fallen nearly 29 percent. Many of the industry lay-offs were a result of the 2008-2009 financial crisis.

In 2016, Russia is slated to be Europe's largest automobile market. Other emerging markets like China, India, and Brazil will also see their car sales increase.