Wimm-Bill-Dann posts FY 2009 Net profit of $116.5 million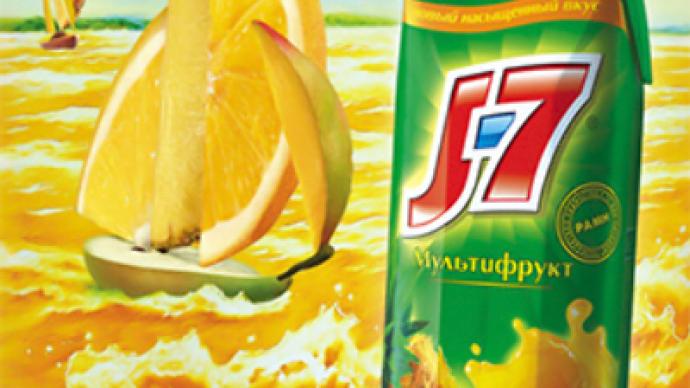 Russian dairy foods, beverages and baby foods producer, Wimm-Bill-Dann, has posted a FY 2009 net income of $116.5 million under US GAAP.
The bottom line is up 14.6% year on year on the $101.7 million net profit posted for FY 2008, despite FY 2009 EBITDA falling 15% year on year to $306.6 million, as FY sales fell 22.8% to $2.181 billion.
For 4Q 2009 Wimm-Bill-Dann posted a net income of $7.1 million, compared with a net loss of $7.9 million a year earlier, with 4Q EBITDA falling 23.3% year on year to $60 million, as 4Q sales fell 7% to $585.5 million.
Noting that FY EBITDA rose by 8.5% with the net result up 46%, when expressed in rouble terms, Wimm-Bill-Dann attributed much of the FY result to the depreciation of the rouble, which reduced incomes when expressed in US dollars, which was partially offset by an improved mix of dairy sales and stronger sales volumes on beverages and baby foods.
Wimm-Bill-Dann's CEO, Tony Maher, noted the impact of a raw milk shortage on 4Q revenues.
"Wimm-Bill-Dann achieved solid growth in profitability and significantly improved its balance sheet in 2009 despite continuing macroeconomic pressure and a temporary shortage of raw milk late in the year, which impacted dairy sales and margins in the fourth quarter,"
"While we were forced to restrict the production of some of our dairy products in the fourth quarter, on the whole, we succeeded in further strengthening our market position. We increased our market share and maintained our leading market position in baby food. We accelerated share gains in beverages, enhancing our market position. Furthermore, and most importantly, we are confident in the fundamentals of all of our markets and remain fully committed to our strategy of profitable growth coupled with sound financial discipline."
Maher added that the company is positive about the outlook for the coming year, with debt reduced by 30% year on year at the close of 2009.
"Despite the new challenges we faced in 2009, we remain optimistic about the coming year. We made significant progress in the last year strengthening our operations, investing in our brands, expanding our market share, and strengthening our balance sheet."
You can share this story on social media: