Warner Music buys Russia's leading record label
Published time: 17 Jun, 2013 16:23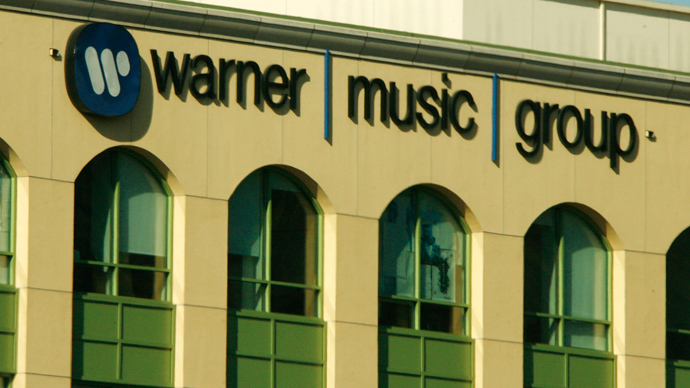 Warner Music, one of the world's top three music groups, has aquired Russia's oldest independent label Gala Records marking its first wholly-owned local presence in the country.
The companies do not provide the financial details of the deal.
Warners Music is controlled by Russian-born billionaire Len Blavatnik, whose conglomerate  Access Industries acquired it in 2011.  He lives in London and has interests ranging from oil, to industry to media -- with stakes in British companies Top Up TV, filmmaker Icon UK and sports rights firm Perform, according to the Hollywood reporter. He is known to maintain a keen interest in Russian business. Last week Blavatnik with his partners announced  an $130 million investment infusion into Russia's leading online fashion retailer Lamoda.
"We are delighted to welcome Gala to the Warner Music Family. Russia represents a significant opportunity and, with Gala spearheading our operations there, we will be well positioned for growth in this vibrant and dynamic market,"  
WMG CEO Stephen Cooper says.
During its 25 year history, Gala Records has worked with many of Russia's top artists, including Alla Pugacheva, Nikolai Baskov, Larisa Dolina. For the past 20 years the label has represented EMI's international catalog in Russia and other former Soviet countries. Today its business includes recording, distribution, publishing and live production for current pop stars.
Russia is known a hotbed of copyright infringement, and Gala is one of the few labels to have successfully battled infringers in local courts, Hypebot.com reports