VTB finds 'tricky' main SPO buyer: Qatar
Published time: 21 May, 2013 09:38
Edited time: 22 May, 2013 13:47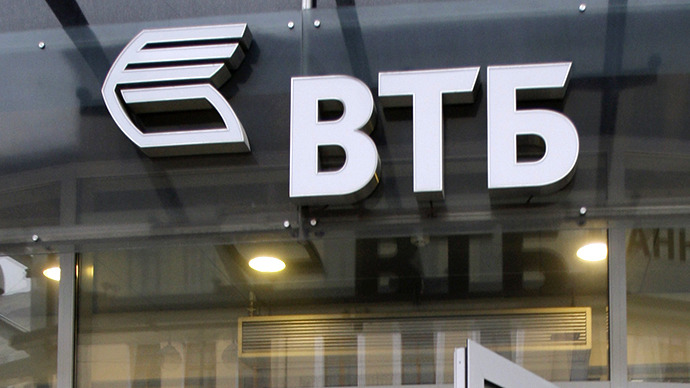 Qatar's sovereign wealth fund will become the main purchaser in VTB's secondary public offering, buying $1 billion of the available $3.3 billion shares. It may prove to be a difficult shareholder for Russia's second largest lending bank.
The Sovereign Fund of Qatar is aiming to secure a business partnership in order to develop new joint projects. After the purchase it will control 5 percent of the bank's shares, according to Financial Times, which stated sources close to the deal.
The Russian government currently holds 75.5 percent of the bank, and has mandated that its stake remains above 60 percent. VTB expects the Kremlin stake to fall to 60.93 percent.Some Russian analysts are skeptical about business relations with the Sovereign Fund of Qatar, which has a reputation for being a difficult banking partner.

A former manager at JP Morgan told FT that the sovereign fund is 'the worst customer of any bank' because they are used to receiving big discounts and 'love to knock down the price'

"They are the most difficult customer, which is known by all banking professionals" said the source.
The sale will be finalized on May 24th, when the two sides will discuss joint investments, including private equity, mergers, and acquisitions.
The Qatar Investment Authority was founded by the government in 2005 to strengthen the country's economy through diversified international assets. They have partnerships with some of the biggest names in banking - Credit Suisse, Barclays UK, and Deutsche Bank.
The Norwegian Government Pension Fund (assets of $720 billion) and the State Oil Fund of Azerbaijan (assets of $33 billion) have also agreed to buy shares in the SPO, each for about $500 million.Norway already holds a 0.21 percent stake in the bank.
In an effort to increase its capital, VTB announced its secondary public offering at the end of April. The first phase of the SPO – open to existing shareholders only- ended on Monday.
1245 shareholders bought up 14 percent of the available shares in the 14 billion rouble sale, leaving 102 billion roubles worth of shares for non-existing shareholders.

The share sale will increase its Tier 1 capital ratio to 11.9 percent from 10.3 percent, VTB said.
VTB first estimated the sale of 2.5 trillion new shares to be priced at 4.1 kopeks a piece, but on Monday's floor they traded at 4.6 kopeks. In their May 2007 public offering shares were sold at 13.6 kopeks.
The stock climbed 3.5 percent on the Moscow stock market.

The sale is part of the bank's drive to privatize state assets and reduce state influence in business.