Rockefeller buys into Russian oil business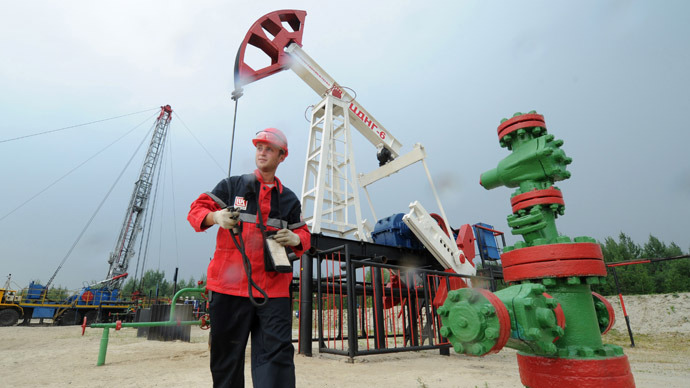 Stephen Clark Rockefeller's UK-based oil company has reached an agreement with VTB Bank to purchase a 100% stake in Tehneftinvesta for $1 billion.
VTB Capital facilitated the sale which gives Rockefeller Oil over 180 million tonnes of oil reserves, and 20 billion cubic meters of natural gas, Kommersant newspaper reported on Thursday.
Vitaly Kryukov, an analyst at IFD Kapital, thinks the $1 billion price tag is fair, and "within the market limit". Rockefeller will pay, on average, $0.78 per barrel. 
While the price is fair, the big sale has prompted many analysts to scratch their heads and ask the obvious question: why an American company, and not Russian?
Kryulov is sure VTB has already offered the deal to local oil magnates, but the purchase by Rockefeller indicates they all turned it down. 
According to Kryukov, the sale of Tehneftinvesta would pose too large a risk to smaller Russian companies. If the reserves do not produce their expected output, it would wipe out a small company, whereas a larger, more powerful Rockefeller could withstand such a problem.  
According to him, there are many small companies in the market, but their purchase entails some risks, because the reserves and the wells' flow rate could prove to be significantly less than predicted. But if the reserves prove to be plentiful, it could be a fruitful investment. 
"It is alarming that none of the Russian oil producers, despite the attractiveness of the region and good reserves, is interested in Tehneftinvesta," said Kryukov.
The Rockefeller oil company is not a novice in the Russian market. In 2012, Rockefeller's BESS expressed interest in purchasing a 51% stake in CJSC Geotransgaz, and offered $612 million for the Urengoi Gas Company, from Alrosa and VTB. The deal was never completed and Alrosa decided to develop the gas reserves independently from Rockefeller Oil. 
The Tehneftinvesta reserves are located in the Yamal-Nenets and Khanty-Manissisk regions of West Siberia. 
The territory is currently comprised of 7 blocks, 6 of which are open, 5 are oil, 1 gas. All drilling licenses expire in 2025. 
Neither VTB nor Rockefeller Oil have commented as  of early Thursday. 
Tehneftinvesta was registered in 2002, and went bankrupt in the 2008 financial crisis, and was liquidated in November 2012, with VTB as the main lender. In 2009, the Moscow Arbitration Court ruled Tehneftinvesta had to pay VTB at first $469 million, and then later $291.5 million. 
The Rockefeller Oil Company is a successor to Standard Oil, which was the largest oil refiner in the world before it was ruled illegal by the US Supreme Court over a hundred years ago, and broken into several successor companies, including Chevron, Conoco, and Exxon.