VTB acquires Tele2 Russia for $2.4bn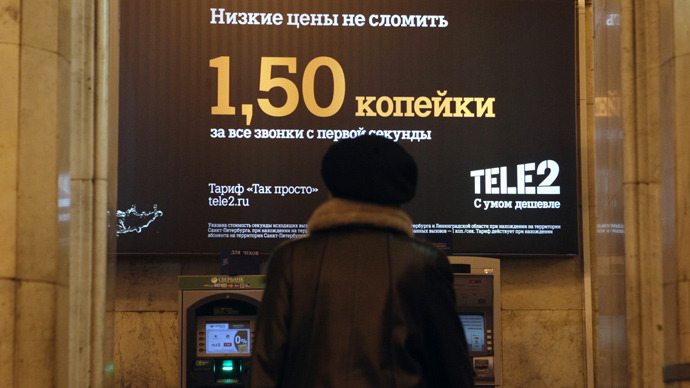 VTB group has purchased Russia's fourth largest mobile operator, Tele2 Russia for $2.4 billion, after Russia's Federal Anti-Monopoly Service approved the deal.
FAS approval was the final step in finalizing the purchase. VTB has acquired a 100% stake of the operator plus its net debt of $1.15 billion. The total deal stands at $3.55 billion and amounts to an EV/EBITDA multiplier of 4.9 for 2012.
The acquisition by VTB came as a surprise for the Russian mobile services market. VTB has purchased Tele2 for subsequent resale and announced it is ready to hold talks with potential buyers. VTB does not plan to consolidate Tele2 Russia in its reporting, and the acquisition will be considered a financial investment being held for sale, which means it must be sold within a year, analysts at Sberbank CIB told Interfax news agency.
National telecommunications provider Rostelecom will be the most likely buyer of the company, analysts predict. Rostelecom has a weak showing on the market now and acquiring Tele2 could boost its position, combined with the 3G and LTE licenses, which it already possesses. 
The resale of Tele2 Russia can reportedly take place as early as the years end. If that's the case, VTB will be obliged to share the profits from the deal with the operator under the terms of the acquisition between VTB and Swedish holding company Tele2.
The Russian branch of Swedish Tele2 is Russia's fourth largest operator by subscriber database. It increased its base by 2.1 million to 22.7 million customers in 2012. Tele2 Russia holds licenses to provide GSM mobile services in 43 regions with a combined population of 62 million. The operator increased revenue by 15% to $2.05 billion in 2012, and its EBITDA grew 7% to $750 million.

You can share this story on social media: