Battle looms over Swedish Tele2's $3.5bn business in Russia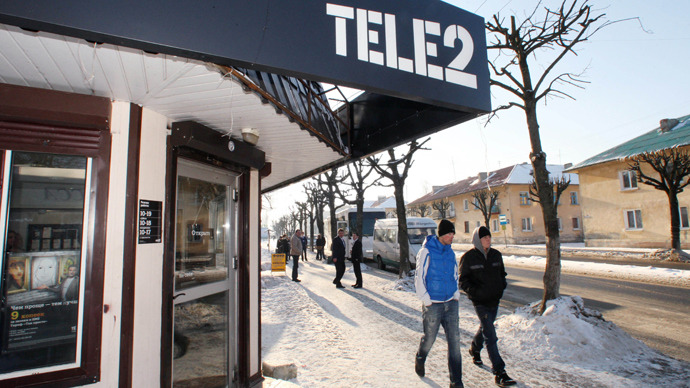 Swedish Nordic telecom is exiting the Russian market and selling its subsidiary Tele2. Competition is growing among potential buyers: VTB reportedly agreed the deal, but now faces a rival offer 30 percent above the $3.5-billion valuation of the business.
The company said on Wednesday it planned to sell Tele2, Russia's fourth-biggest mobile operator with around 23 million subscribers, to bank VTB Group for $3.5 billion including debt. However other suitors emerged willing to pay more for the business shortly after the deal was made public on Wednesday. 
Two of the big three Russian telecom operators – MTS and Vimpelcom - have stepped in with a joint bid. Vimpelcom which is controlled by the Alfa Group together with MTS said they are  ready to pay over $4.25 billion including debts – around 30% above the VTB price. 
Alfa Group investment company A1 said it made an offer to Swedish Nordic telecom, adding it has been discussing the possible purchase of its assets in Russia for over a year. 
State-owned VTB, Russia's second-largest bank, agreed to pay $2.4 billion and cover its debt in Russia of $1.15 billion, saying it sees the purchase as "a good financial investment which will be growing faster than the market," Andrey Kostin, VTB President and Chairman said in a statement.
Alfa Group said the price offered by the state-owned VTB is lower than the market price and that it would not meet Tele2 shareholders' interests. 
Analysts said VTB could break up Tele2 Russia as none of the major operators could buy all of it for competition reasons, Reuters said on Wednesday.
"Looks like VTB will resell it by parts as none of the operators want it to buy (it) fully," Aleksandr Vengranovich at brokerage Otkritie in Moscow is quoted by Reuters.
Mobile operators want to interfere, fearing that the deal with VTB which will likely resell the company to Rostelecom, where the major stake is owned by state-controlled by Svyazinvest, Kommersant Daily reports.
Despite the price being offered by MTS and Vimpelcom is 30% over that offered by VTB, The Scandinavian cell-operator said in its Wednesday's statement that their choice of the buyer was final. VTB and Nordic telecom were reported by Lars Torstensson, responsible for Corporate Communication at Tele2 Group, to have already sealed the deal.
VTB confirmed on Thursday its purchase of Tele2 in Russia was a done deal. "We concluded this deal, it is legally binding, it is done," Yury Soloviev, VTB Chairman said.
Swedish Nordic telecom has not commented on the new offer.
You can share this story on social media: