VTB and HCBF deny takeover reports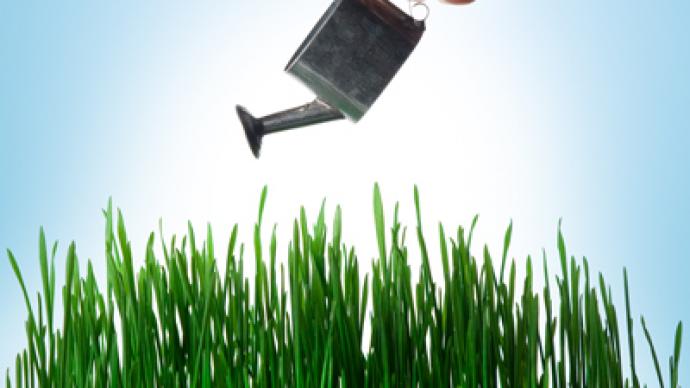 Both VTB and Home Credit and Finance Bank have denied press reports that Russia's second largest bank was in takeover talks with the retail lender.
According to Monday's Vedomosti, VTB Group was looking to buyout HCBF controlled by PPF Czech group and Petr Kellner. As a matter of policy, both VTB and PPF refused to comment on press announcements but PPF said that the group sees no reason to stop its operations in Russia.
"The Bank has a capital of $1 billion; it is in perfect condition, fast growing and expects this year's record levels of profitability in the history of its activities".
VTB press service also confirmed that the bank didn't have any intentions to purchase PPF group Russian bank assets and no talks were held concerning this issue.
The reports in Vedomosti suggested that PPF is looking to sell 100% of the bank to VTB, as well as Home Credit's operations in Belarus and Kazakhstan, though not those in Ukraine.Egor Fedorov analyst Bank of Moscow said that the PPF group could be looking to sell in order to expand its business operations in the growing Asian growing market.
"HCFB could sell 100% of its business in Russia, Belarus and Kazakhstan to focus on the development of the banking business in Indonesia and China."
PPF Group has been negotiating the sale of their Russian business with Sberbank and VTB for not less than $2 billion. Gazprombank analyst Andrey Klapko noted that the market rebound could have pushed the HCBF price beyond $2 billion.
"Based on past transactions and current conditions in the market, we believe that Russian businesses HCFB can be evaluated within the 2.2-2.7 billion dollars, given the high profitability and good quality business assets"
Home Credit and Finance Bank is currently a consumer finance market leaders in Russia, offering consumer loans through points of sales outlets as well as providing lending and other retail banking products through its branches.
The acquisition of Home Credit Finance could seriously strengthen the position of VTB's consumer lending market said Andrey Klapko from Gazprombank, indicating that both major state owned Russian banks could be eyeing it.
"We believe that the purchase of strong and successful businesses in high-margin consumer credit market would be of interest to both state-owned banks. The business could be however more easily integrated into Sberbank structure of operations. However, VTB has more aggressive M&A strategy and ambitious targets for business portfolio expansion"
Bank of Moscow's Egor Fedorov believes the purchase of HCBF would significantly increase VTB Group's clout in the fast growing retail segment believes
"The deal is interesting for VTB, which at least will be able to optimize the structure and funding costs of HCFB and which will provide VTB with a large profitable retail portfolio and allows you to create adequate reserves and to generate profits despite the high arrears."