VTB and Burger King team up to promote fast food in Russia
Published time: 6 Jun, 2012 08:25
Edited time: 6 Jun, 2012 12:25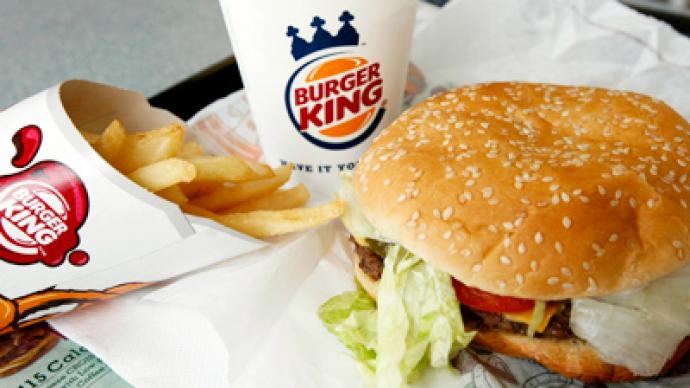 Burger King has found a helping hand in Russia to root itself in the country's fast food market. The investment arm of Russia's second largest bank VTB Capital will put up to $100 mln into a joint venture with the main rival of McDonald's.
VTB Capital will get a controlling stake in the deal with Russia's largest Burger King franchisee – Burger Rus, Tim Demchenko, Head of Private Equity and Special Situations at VTB Capital, told Vedomosti daily.
The new firm will have exclusive rights to develop the fast food chain in the country for the next couple of decades.
"The initiative came from the headquarters of Burger King in the first place, for which active expansion into developing markets is one of the key priorities," Demchenko added.
Co-owners of Shokoladnitsa – a chain of coffee houses – will get a big minority stake, with Burger King Europe – a European subsidiary of the US corporation – will also receive a small bit.
The investment from VTB Capital will be phased over 3 years, Demchenko explained. "That won't be a single use payment at the stage of sealing the deal. The company's business plan supposes very aggressive development, the opening of several hundreds of restaurants across the regions. We'll be directing the investment in several tranches, as the business plan is being accomplished," he added.
The deal continues the Miami-based chain's focus on expanding in emerging markets at a time when the fast food industry is becoming increasingly saturated in the United States. In the past year, 80% of Burger King's new openings have been in the region encompassing Europe, the Middle East and Africa.
Burger King, which has more than 12,500 restaurants worldwide, isn't the only U.S. fast food company looking for growth overseas. In Russia, there are currently 57 Burger King locations.