Burger King beefs up local fast food competition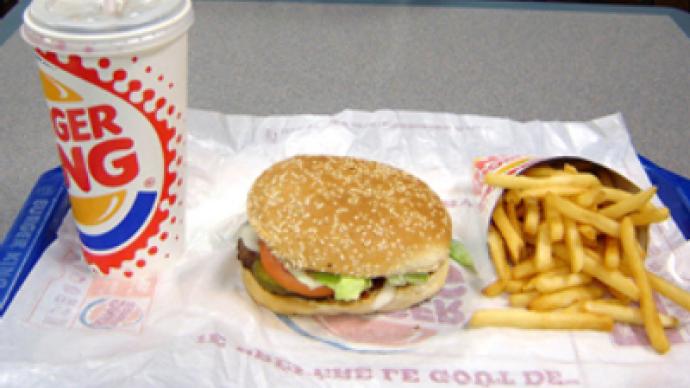 Global hamburger chain Burger King opened its first outlet in Russia on Thursday. It's teamed up with a local chain - hoping to build on Russian expertise.
20 years after the entrance of world leader McDonald's, Burger King has made its way to Russia.
The value of restaurants and cafes in the country has been put at $15 billion dollars by Russian casual dining chain operator Rosinter.
Jonathan Fitzpatrick, Senior VP of Burger King Europe Franchising says even the latest spat between Russia and the US over poultry imports, won't stop their growth.
"50% of our supply is coming from local sources. Specifically with beef, 100% is manufactured here in Moscow."
It's a long way from the Whopper's Miami origins, but the menu is largely the same across the globe. Burger King has entered Russia through a franchise deal with Shokoladnitsa – a chain of coffee shops with over 40 years of experience on the market, currently operating close to 200 cafes across Russia and Ukraine.
Shokoladnitsa President, Aleksandr Kolobov, believes local knowledge of the market could prove to be key to success.
"Initially it's a separate project which will be supported by our expertise in real estate and so on, but we never intended to share locations for this project in the beginning."
Burger wars could be in the making, as other competitors have already set up shop and Maria Sulima, Analyst at IFC Metropol says there is huge room for growth.
"The Russian fast food market is very small, very underdeveloped, and very unsaturated.
There are a couple of small Russian players but they don't have a large market share. They have more of a local character."
American fast food brands are becoming a common fixture in Russia. Dunkin' Donuts announced it plans to open ten locations in Moscow this year. Now it's a matter of waiting to see if Russia's wallets and waists – are prepared for this invasion.
You can share this story on social media: