Pork beats oil and gold as hottest US commodity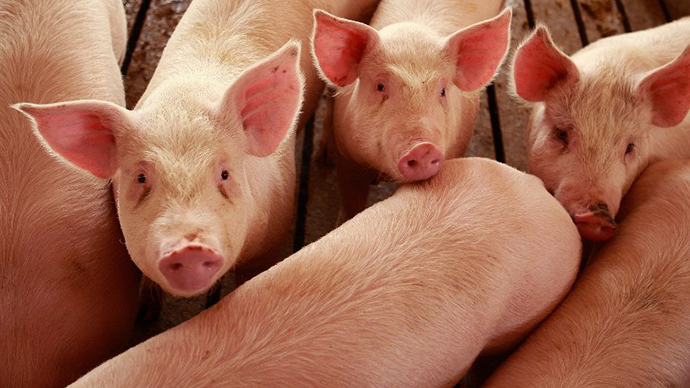 Pork has become the most popular and profitable commodity this year as hog futures gained 19% surpassing all other commodities.
Supported by stable demand and limited supply the price of pork futures has performed the best on the Dow Jones-UBS commodity index, the Wall Street Journal reports.

Investors turned to pork looking for high yielding assets on the back of falling prices on other commodities such as coffee or gold, according to the WSJ.

In the $12 billion hog-futures market, "everybody's happy and making money and having fun," WSJ quotes Dennis Smith, a Chicago-based broker for Archer Financial Services.

The rally in hog futures got a boost last month when the world's biggest pork processor Smithfield Foods agreed to a $4.7 billion takeover by China's Shuanghui International Holdings. The deal would be the biggest Chinese takeover of a US company, the WSJ reports. Market players expect US pork exports to China will rise if the deal is completed.

According to Bloomberg, hog futures surged to a two-year high on speculation US consumers bought more pork than beef for grilling for the Independence Day holiday on July 4 as supermarkets have increased their promotions. Pork demand has risen due to its lower price compared to beef, which hit record prices at retail this spring.

"The US consumer doesn't want beef anymore," Bloomberg quotes Archer Financial's Dennis Smith. "It's a problem for the cowboy."

Once the rally in hogs cools, traders will lose interest and move their money to other markets, according to the WSJ. Hog futures "are the flavor of the month," the WSJ quotes Jason Britt, president of the brokerage Central States Commodities.

You can share this story on social media: