Lifting of Russia-US trade barriers faces opposition
Published time: 13 Jun, 2012 11:11
Edited time: 13 Jun, 2012 15:11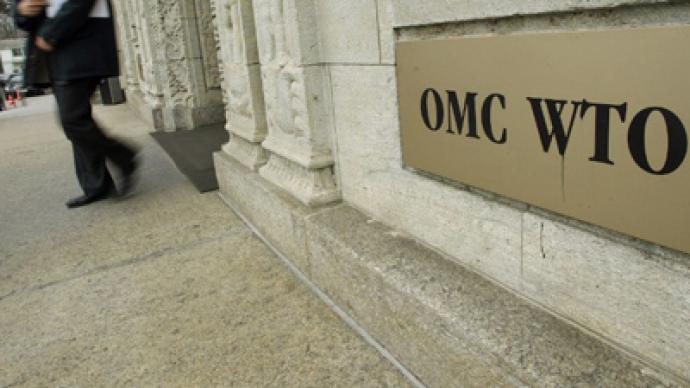 A US Senate plan to lift Cold War restrictions on trade with Russia faced opposition from Senate Republicans who said Congress must first address Russia's poor human rights record and existing economic and political policies.
­A group of US senators introduced legislation on Tuesday to lift trade restrictions on Russia. The bill is hoped to be passed before Russia joins the World Trade Organization this summer. The 1974 Jackson-Vanik Act tied trade with the then-Soviet Union to Moscow allowing Jews and other minorities to leave Russia. 
The repeal of Jackson-Vanik is seen as beneficial for US businesses which seek lower tariffs and access to Russian markets once the country joins the WTO.
"This is an opportunity to double our exports to Russia and create thousands of jobs across every sector of the U.S. economy, all at no cost to the U.S. whatsoever," said Senate Finance Committee Chairman Max Baucus in a statement.
According to the Senator, "Jackson-Vanik served its purpose during the Cold War, but it's a relic of another era that now stands in the way of our farmers, ranchers and businesses pursuing opportunities to grow and create jobs".
However, Baucus also vowed to incorporate provisions being championed by an increasing number of Democrats and Republicans to punish Russian officials for any human-rights violations.
Mr. Baucus said that once the Senate passes the bill, he would work with the House to ensure any final version of the legislation includes the full text of the so-called "Magnitsky" bill, named after a lawyer who died in a Russian prison in 2009 after accusing government officials of fraud.
 Administration officials have called for Congress to pass the trade bill separately from any human-rights legislation.
In case the amendment is cancelled Russia-US trade relations will be regulated by WTO rules once Russia joins the organization.