Reset in place, Cold War thinking stays
Published time: 17 May, 2012 08:27
Edited time: 17 May, 2012 12:27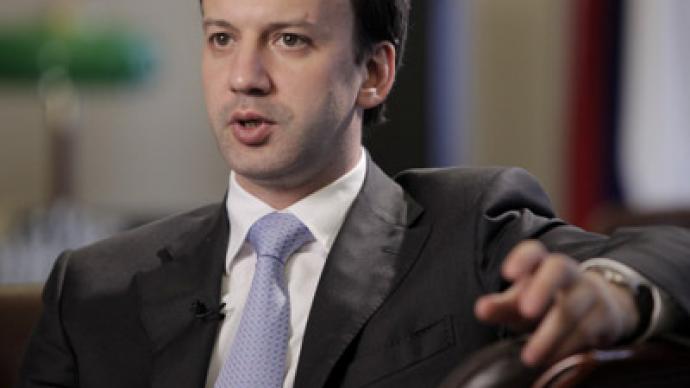 The "reset" of Russia-US relations has actually taken place but the Cold War prejudices are still there, says Russian presidential aide Arkady Dvorkovich.
­"The reset does not mean 100 per cent that Russians and Americans, including top politicians, have changed their attitudes to our bilateral ties," Dvorkovich stated on Thursday during a news conference in Moscow.
At the same time, he noted positive developments in the issue of a facilitated visa regime between the two countries. He informed that in the coming weeks Moscow will take legislative steps in this direction.
Dvorkovich also dwelt on the lift of the Jackson-Vanik amendment by the United States.

"The replacement of the Jackson-Vanik amendment by some new legislation which would solve new political problems seen or imagined by certain American congressmen and senators is unacceptable for us," he said.
The presidential aide added that the amendment more affects American companies, as after Russia's joining of the WTO they "will continue to suffer from the non-use of WTO norms in Russian-American trade."