​US House of Reps votes to legalize individual unlocking of cell phones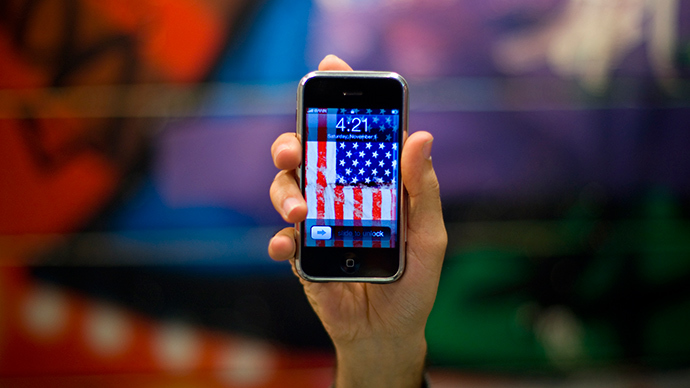 The US House of Representatives passed a bill that would allow mobile subscribers to "unlock" their phones from being tethered to a single wireless carrier, making it possible for users to switch providers without buying a new phone.
The Unlocking Consumer Choice and Wireless Competition Act was passed 295-114, repealing a 2012 decision by the Library of Congress that made cell phone unlocking a violation of the 1998 Digital Millennium Copyright Act. The decision meant that unlocking a cell phone without permission was a criminal offense, and violators could even face penalties as severe as jail time.
Now the bill will head on to the Senate for consideration there.
Cell phone "locking" was invented by mobile carriers to stimulate their subscribers to renew their contracts. Consumers in turn get subsidized prices for a new device on the condition they commit a long-term contract with a single carrier.
In December, consumer groups and the Federal Communications Commission secured a voluntary pledge from major US carriers, including Verizon Wireless, AT&T, Sprint, T-Mobile and U.S. Cellular, to make it easier for consumers to unlock their phones.
Although the bill allows subscribers to unlock their devices, bulk unlocking will still be prohibited to avoid resale.
After the bill had been approved by a partisan majority of the House Judiciary Committee, its author, Representative Bob Goodlatte, a Virginia Republican, added language banning "bulk unlocking."
"This legislation allows any individual who wishes to unlock their cell phone for personal use to seek help from others without violating anti-circumvention provisions and clarifies that this bill does not permit the unlocking of cell phones for the purpose of bulk resale," the summary of a bill states.
Four Democrats, led by California Representatives Zoe Lofgren and Anna Eshoo, expressed their protests towards the bulk unlocking exclusion. They consider that customers should be allowed to sell their tethered devices to third parties, which won't buy them if bulk sales are prohibited.
The new provision "could undercut an important court decision that protects consumer choice and prevents monopolistic practices. We cannot in good conscience support a bill that risks giving up so much for so little gain," Reuters quotes them as saying.
You can share this story on social media: