Market Buzz: All quiet as US and Europe on Easter holiday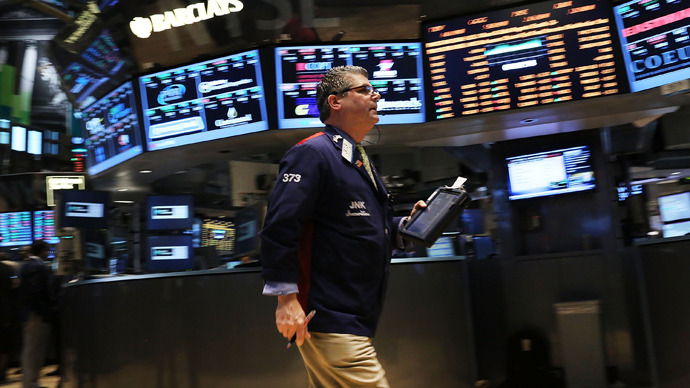 As US and European stock exchanges are closed this Friday for Easter holidays, investor interest in the session will be rather low, and weak activity is expected on Russian floors.
Despite pessimistic data released Thursday in the US, Russian stocks managed to end the March 28 session in the black. The MICEX rose 0.64% to 1434.18 and RTS grew 0.6% to 1454.7.
On Friday, March 29, oil prices are displaying moderate growth, which may boost markets. Some Asian floors are closed Friday for Easter holidays. Mixed dynamics on Asian floors on March 29 could also influence Russian floors, and prompt a slight market correction.
European stocks are on holiday for Good Friday celebrations, as is the US. However, new data will still be released on March 29 – France will release its PPI (producer price index) update for February, which is expected to add 0.3%. France will also publish its consumer spending indicator, which has been forecasted to rise by 0.4%. The EU will also see a GDP update from the Netherlands for Q4 on Friday. 
The US will release data that could influence trading on Monday. A February update on private spending and earning will be released on March 29, and is expected to add 0.8% and 0.6% respectively. March's Michigan Consumer Sentiment Index will also be published on Friday.
Asian floors have demonstrated mixed dynamics for Friday. US macroeconomic data released Thursday pushed Asian indicators into the red, as the US is a key market for many Asian companies. 
Japan has released a number of important updates on Friday. The Japanese unemployment rate rose to 4.3% in February from 4.2% the previous month, despite expectations that it would remain unchanged. The country's Manufacturing PMI proved better than expected, reaching 50.4. Industrial production shrank by 0.1% in February, while investors expected 2.6% growth. Japanese consumer prices were down 0.3% in February. 
Markets in Australia, Hong Kong, India, Indonesia, New Zealand, the Philippines and Singapore are closed for Easter holidays. The Nikkei has gained 0.5%, the Kopsi has added 0.8%, the Taiex has risen 0.6% and the Shanghai Composite has fallen by 0.2%.
You can share this story on social media: