Market Buzz: Sentiment changes to positive, day opens in black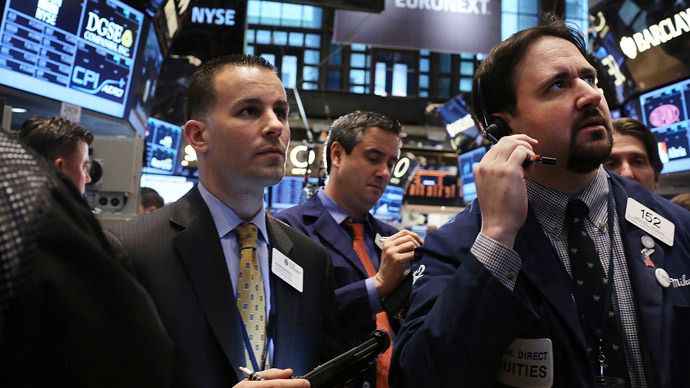 Optimistic moods among investors in the US and Asia will likely give Russian traders the confidence to start off Wednesday in the black. Later in the day, investors will be looking at global news and macroeconomic updates.
Tuesday ended mostly in the red for Russian markets: The MICEX was down by 0.8%, while the RST lost 0.91%.

Razgulay Group, OGK-5, TMK, Severstal and HLMK were the biggest losers on March 26, while Norilsk Nickel, Uralkali, Lukoil and preferred shares of Tatneft traded much better than the rest and were in the black.

European stocks ended Tuesday with modest gains as investor confidence increased after the Cyprus bailout was formalized. The island state said it will keep its banks closed for another two days to avoid panicked withdrawals. Britain's FTSE100 was up 0.33%, the German DAX added 0.11% and the French CAC40 grew by 0.55%.

US floors also traded in positive territory, as major averages were pushed higher on Tuesday after the market fell in anticipation of news from Cyprus. The Dow added 0.77%, the S&P 500 grew by 0.78% and NASDAQ climbed by 0.53%.

Investors were encouraged by several economic developments in the United States showing that the housing market is recovering and the economy remains stable. However, consumer confidence data was disappointing – a sharp drop in this indicator proved American fears about the consequences of stricter fiscal policy.  

Cyprus is expected to complete capital control measures on Wednesday to prevent bank runs by depositors anxious about their savings after the country agreed a painful rescue package from international lenders.

Europe will see indicators for economic confidence and the eurozone business climate in March.

On Wednesday, NAR is scheduled to release a separate report on pending home sales in the month of February. The US Energy Department will also release its weekly update on crude oil stocks.

Asian shares started off Wednesday in the black on positive data from the States: The Hang Seng is up by 0.7%, the Nikkei added 0.04% and the Shanghai Composite is up by 0.51%.

Oil dropped slightly on Wednesday, with Brent losing 0.04% and Light declining by 0.15%.

You can share this story on social media: