US approves duties on China solar products, eyes 5 year extension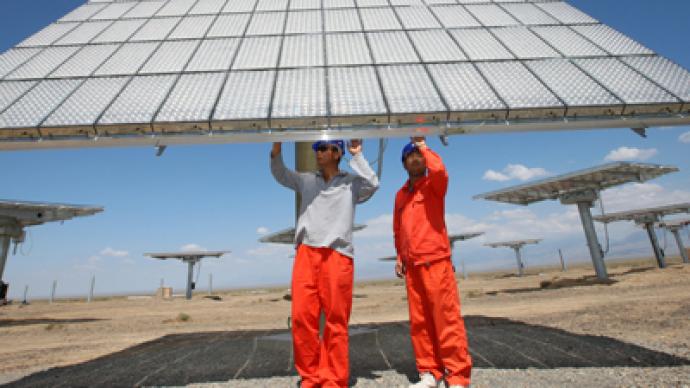 The United States has approved billions of dollars worth of import duties on solar-energy products from China for the next five years in order to restrict China's presence at the market.
The US International Trade Commission (ITC) voted 6-0 in favor of duties of about 31% in a case filed last year by SolarWorld Industries America, the largest US solar-panel maker. It accused Chinese competitors of selling solar products below cost in the US and receiving government subsidies. With the ITC decision the US Commerce Department can issue five-year anti-dumping and countervailing duty orders on those imports. Chinese solar manufacturers such as Suntech Power Holdings, Yingli Green Energy and Canadian Solar have criticized the tariffs, saying they could slow growth of their young industry and result in a trade war.Last year the US imported about $3.1 billion worth of solar cells and panels from China, up from $640 million two years earlier.Meanwhile, the European Union launched investigation Thursday on whether Chinese firms had been selling their products below market price in Europe after a group of European companies led by the German parent company of SolarWorld called for the probe.In response Beijing launched anti-dumping and anti-subsidy investigation on imported US and South Korean solar-grade polysilicon and other raw materials. Last week China's Ministry of Commerce also started to probe solar-grade polysilicon imported from the European Union over alleged dumping.
You can share this story on social media: