China cries foul as EU probes alleged dumping by Chinese solar panel makers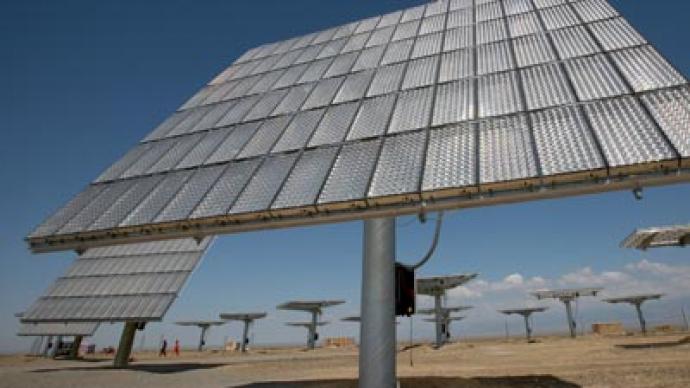 China claims restrictions on solar panels exports would hurt the global clean energy sector after the EU Commission launched a probe into suspected dumping by Chinese panel makers.
The investigation by the Commission was triggered by a group of 25 European solar companies in Germany, Italy and other EU countries, which filed the biggest anti-dumping claim.The group, led by Germany's SolarWorld, accuses Chinese solar firms of selling panels below market value in Europe. The European Commission will verify whether dumping is taking place and whether it is damaging EU industry.In July China's solar firms threatened to kick-start a trade war, urging the Chinese government to retaliate against the impending investigation, without specifying how the authorities should act to fight back.The Ministry of Commerce spokesman Shen Danyang said that "restricting the country's solar panel products will not only hurt the interests of both the Chinese and European industry, it will also wreck the healthy development of the global solar and clean energy sector".The Chinese solar industry was booming on the back of profitable exports to Europe. However, now the industry is struggling with supply well above demand – in both the EU and the home market.Chinese exports of solar panels  to EU countries made about 60% of all Chinese exports of the product, and earned the country about 21 billion euros ($26.47 billion) in 2011.EU imports of China-made goods were valued at 292 billion euro ($368.01 billion) last year, with imports of Chinese products subject to trade defense duties less than 1% of that amount.The US has already imposed duties on solar panel imports from China alleging unfair trade practices. China has struck back by launching a probe into whether the US has unfairly subsidized raw materials for solar panels destined for Chinese manufacturers, or whether US companies have been selling these materials at unfair prices.