Driverless pods to revolutionize UK public transport
Published time: 7 Nov, 2013 15:27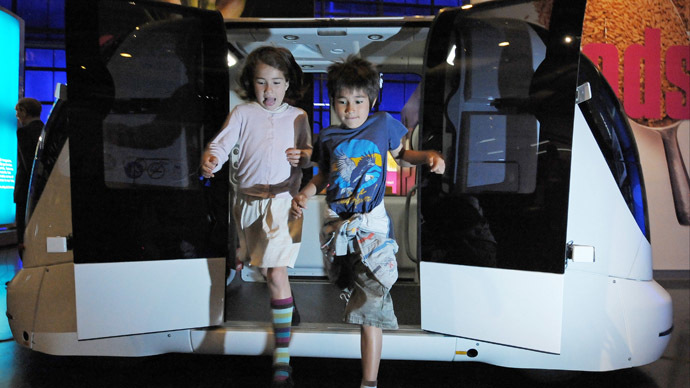 The town of Milton Keynes in the UK midlands aims to introduce 100 driverless pods by 2017. Travelling at up to 12 miles per hour the £2 per trip vehicles will provide affordable and green public transportation.
Clients will be able to pick up a pod on the street or via a smartphone app to travel from the central train station to the town's shopping centre, the Independent reports. Each electric powered vehicle will be able to carry two passengers and luggage. 
"It's a great initiative and we are being as supportive as we can be at the moment to overcome a number of regulating hurdles",John Bint, Milton Keynes Transport and Highways committee said to his local newspaper."That is mainly the fact that it's not a car, it's not a taxi so we need to work out how it's going to be permitted." 
The whole project is estimated to cost £65 million, with revenue in the first year likely to be £1 million.
The pods will be equipped with hi-definition cameras, ultrasonic sensors and GPS trackers in order to avoid obstacles. A joystick will allow passengers to switch to hand control in case of an emergency.
The driverless pods are produced by Ultra Global who made similar passenger pods for London's Heathrow Terminal 5 which have carried 700,000 passengers since 2011