UBS to take legal action after a big 2Q loss tied to Facebook IPO
Published time: 31 Jul, 2012 16:21
Edited time: 31 Jul, 2012 20:21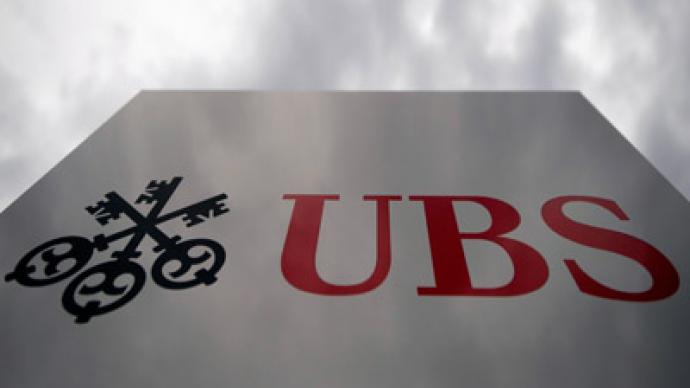 Swiss bank UBS has a reason to "dislike" Facebook, after the bank attributed a 58% second-quarter profit drop to a $357 million loss tied to the Facebook stock market debut, and pledged to start legal action.
The investment bank's loss compared with a profit of $393 million a year ago, as revenues fell 32% to $1.75 billion. The equities unit's revenue was hurt by what UBS called a "gross mishandling of Facebook's market debut by Nasdaq." The bank, which had to enter orders for Facebook shares multiple times because Nasdaq wasn't confirming them "for several hours," said it will take legal action against the exchange.
The investment bank had a pre-tax loss of $133 million in the second quarter. Net income declined to $434 million from $1.04 billion a year earlier, the Zurich-based bank said in a statement.
Chief Executive Officer Sergio Ermotti is paring back Switzerland biggest bank's  investments by more than half to focus on wealth management as rising capital requirements and Europe's sovereign-debt crisis is weighing on profitability at the securities unit. UBS also said it will cut risk-weighted assets at the unit by more than previously planned.
Earnings from wealth management fell 25% to $513 million as a result of lower client activity. However pre-tax profit at the wealth management Americas unit jumped 43% to $200 million, the highest ever. The wealth management businesses attracted $13.5 billion net in the quarter, beating analysts' forecasts.
"We are determined to extend our advantage as the best capitalized bank in our peer group under current and future regulatory requirements," Ermotti said in a statement. "Clients recognize this and continue to entrust us with their assets."
The bank warned however the lack of a solution to the European debt crisis could harm the firm's future profits.
"Failure to make progress on these key issues, accentuated by the reduction in market activity levels, typically seen in the third quarter, would make further improvements in prevailing market conditions unlikely," UBS said in a statement.
Another headache for UBS is that it is also among firms, including Citigroup, Royal Bank of Scotland and Deutsche Bank being investigated worldwide for fixing the London interbank offered rate.
London-based Barclays was fined a record 290 million pounds ($456 million) for rigging Libor, leading to several resignations including CEO Bob Diamond. When asked whether the bank put aside any money for possible fines in Libor probes, Chief Financial Officer Tom Naratil said UBS feels "appropriately provisioned for all matters" considered in the quarter.
UBS bank posted one of the biggest losses in the pan-European index, losing 6.68% in afternoon trade, following the profit statement.