Tverskaya retailers bear brunt of new parking regime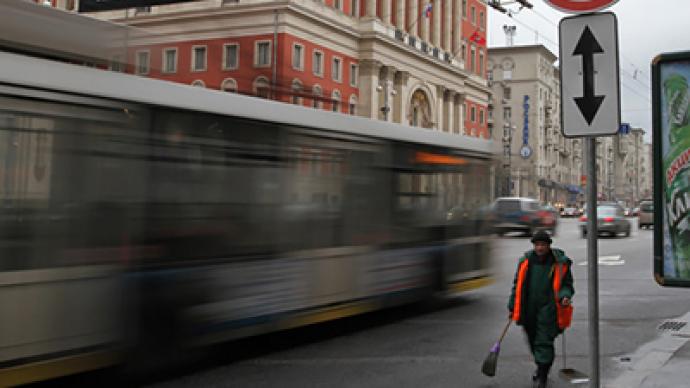 Retailers on Moscow's retail flagship street, Tverskaya, are watching in dismay as new parking measures hit their bottom line.
Since November 10 the State Automobile Inspectorate has been clearing street side parking and has installed prohibiting parking signs.That has most retailers claiming that they are seeing less footfall and reduced sales.
Petr Tsanava General Director Bosco Di Ciliegi Sports Wear said that sales have fallen to a record low level with the parking restrictions.
"Over the last two days the store located on Tverskaya has a record three times sales collapse compared to the same period last week. This store is one of our core stores and we are not planning to close it down but we hope the state will somehow resolve the parking problem."
Following state moves to reduce traffic on major Moscow streets some of them may be turned into administrative streets, notably Tverskaya, close to the State Duma location.
Co-owner Podium retail group, Polina Kitsenko, says the move to reduce parking risks sacrificing Tverskaya's historical retail popularity.
"Traffic reorganization on Tverskaya Street can have a positive impact on reducing road traffic, but a central major shopping street attraction will be lost"
Alexander Lopatin Presidnet Fashion Distribution Lab has noted a 20-30% decrease in sales revenues on the back of parking restrictions imposed by state government.
"The recent government actions to improve city transport traffic are too conservative and are a call to reduce traffic jams while leading to another street problem. I think prior to imposing restrictions on parking the state should have offered alternative parking space"