Graft scandal hits Turkish economy by $100 bln – Deputy PM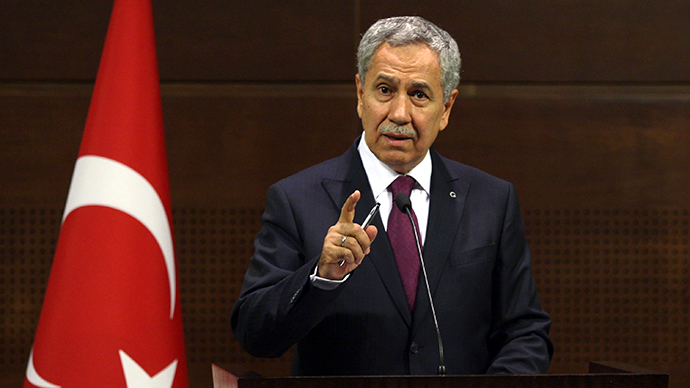 Turkey's biggest corruption scandal for years involving leading government politicians has cost the economy $100 billion. Deputy Prime Minister Bulent Arinc called it a "plot" to tarnish "Turkey's prestige at home and abroad".
He was talking after the first cabinet meeting since Prime Minister Reccip Tayyip Erdogan's reshuffle last week following the resignation of a dozen ministers in the wake of the graft investigation.
On Friday Erdogan described the corruption probe as a "smear campaign", a plot designed by outside forces to hit his government ahead of local elections in March. He also added that graft charges against government officials and prominent businessman were eating into economic growth.
"The target of the attack is Turkey whose economy is growing... and whose weight in the world increases," added the Turkish premier.
The Turkish lira is recovering from its all–time low of TL2.17 to the dollar it hit on Friday, going up to TL2.12 by Monday evening. The main stock market index added 6.5 percent during the day, compensating for most of last week's losses, the Financial Times reports.But analysts remain cautious, with Nilufer Sezgin, an economist at Erste Securities, saying that "there is no change in outlook – people are concerned about recent developments."
The political scandal in Turkey broke out in the mid-December, when dozens of state officials and big businessman close to the country's Prime Minister were arrested for graft.
A week later, on December 25, ten ministers including economy, interior, and environment ministers, resigned after their sons were arrested in the scandal.
Erdogan's son is expected to be involved next in the graft probe, Turkish media say.