Turkish PM replaces 10 ministers in spiraling graft scandal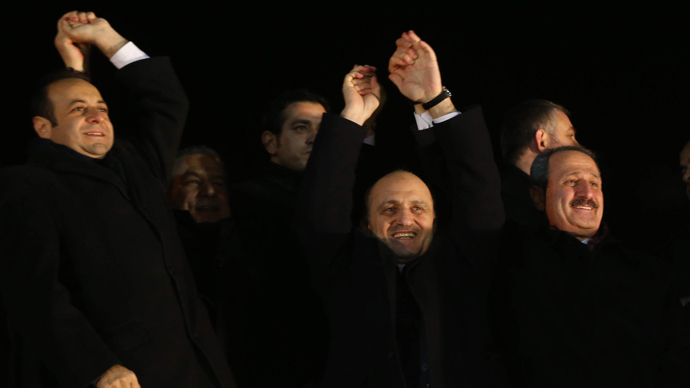 Turkish Prime Minister Recep Tayyip Erdogan has announced a major cabinet reshuffle, replacing 10 key ministers amid a widening high-level corruption scandal rocking his government.
The move came late on Wednesday, shortly after the resignation of interior, economy, and environment ministers. Each of them had a son detained on December 17 in a long-running investigation into graft allegations involving state-run lender Halkbank.

After a closed-door meeting with President Abdullah Gul in Ankara, Erdogan has named 10 new ministers.

Among the high profile replacements is EU Affairs Minister Egemen Bagis, who is also accused of involvement in the corruption scandal. Erdogan replaced the ministers for justice, transport, family, sports and industry, and the deputy prime minister.

"Some of my friends have asked to be excused due to the recent developments, some are quitting the Cabinet because of their candidature [at the upcoming local elections] and others are changes proposed to the President within my discretion and approved by him," Erdogan told reporters during a press briefing, according to Hurriyet newspaper.

Earlier on Wednesday, resigned Environment Minister Erdogan Bayraktar turned against the Turkish leader, urging him to step down.

"For the sake of the wellbeing of this nation and country, I believe the prime minister should resign," he told NTV news.

Meanwhile, protesters clashed with police while holding a rally against corruption in Istanbul's Kadikoy district.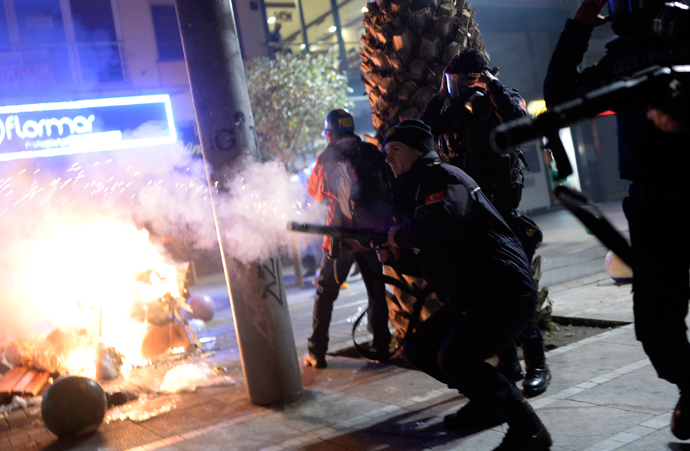 The scandal poses an unprecedented challenge to his 11-year rule, which survived a massive anti-government demonstration that swept the nation in mid-2013.

Dozens of people have been arrested in the ongoing corruption investigation, including the head of Halkbank. The government responded by purging police investigators describing the probe as a "dirty game." Erdogan claimed it was a plot by foreign and other anti-government forces ahead of the March local elections.

According to Hurriyet newspaper, up to 550 police officers - including senior commanders - have been dismissed nationwide in the past week by now former Interior Minister Muammer Guler.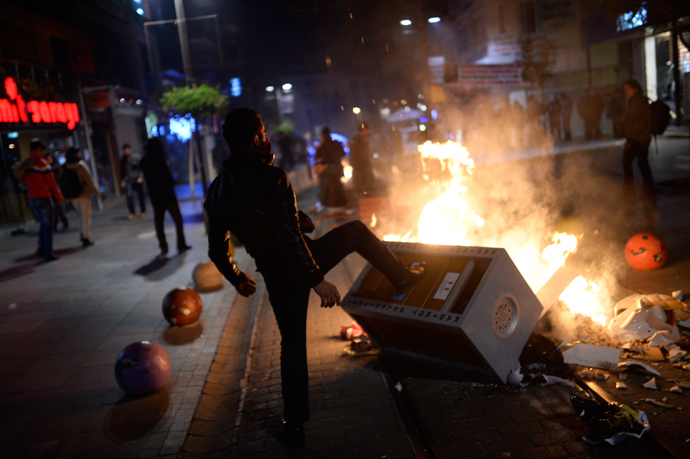 Many have pointed out the power struggle between Erdogan's government and influential Turkish Islamic leader Muhammed Fethullah Gulen, who now lives in self-imposed exile in the US. He is said to have many followers within the country's police and judiciary bodies. Gulen has denied any involvement in the investigation.