Transneft posts 3Q 2010 net profit of 32.84 billion roubles
Published time: 17 Jan, 2011 09:13
Edited time: 17 Jan, 2011 13:16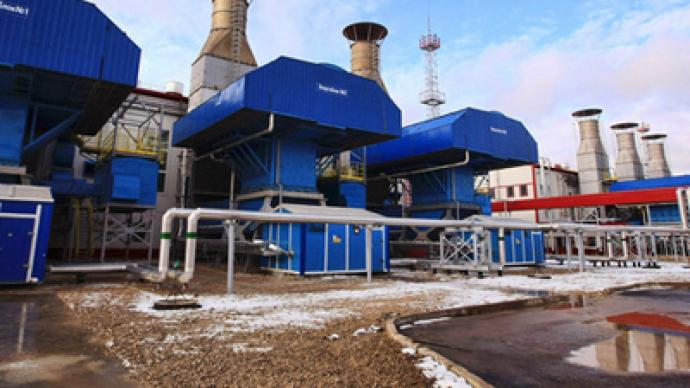 Russian oil transportation monopoly, Transneft, has posted a 3Q 2010 net profit of 32.84 billion roubles and 9M 2010 profit of 88.16 billion roubles under IFRS.
The bottom line is down year on year from the 37.704 billion roubles profit posted for 3Q 2009, with revenues increasing year on year from 89.149 posted for the 3Q 2009 to 113.609 billion roubles in 3Q 2010.
The 3Q result for a 9M 2010 net profit of 88.16 billion roubles, down from 92.33 billion for 9M 2009. 9M Revenues raised from 255.88 billion roubles in 2009 to 321.83 billion roubles this year.
Oleg Maximov, an analyst from Troika Dialog, expects Transneft to cut capital expenditures as new projects are now seen in the near future and no extra budget is forecast.
"Transneft 3Q10 results are not widely followed by the market, as the investment case currently lies elsewhere. Still, the company was able to achieve a 52% EBITDA margin, more than in 2Q 2010 though still below the margins of around 60% delivered over the past few years. The reason for this is that Transneft is now paying Russian Railways for the cost of transporting crude in the eastward direction from Skovorodino (where the ESPO link currently terminates) to the Pacific Coast.  We believe that 2011 will see the beginning of a reduction in capital expenditures at Transneft as major projects wind down – unless, that is, there are significant budget overruns."