Time to start looking at rising inflation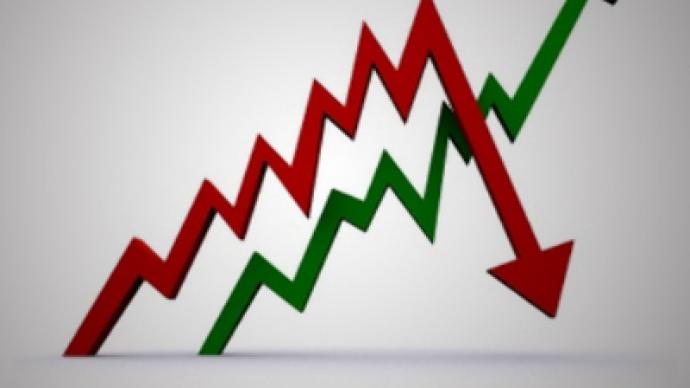 Russian inflation has dropped to levels not seen in a generation in the wake of the global financial crisis and ensuing economic recession. But it is now time to start preparing for the turnaround.
If there is an upside to the major economic contraction that Russia has experienced over the last 2 years it has been the subduing of inflation. From a peak of about 15% year on year in mid 2008, 2009 saw it fall throughout 2009 and the first half of 2010 to the point where in April it has dropped as low as 6%. That came in the wake of an 8.5% GDP contraction, triggered largely by an initial collapse in crude prices from their highest at more than $145/bbl to less than $35/bbl, was compounded by massive refinancing of debt in the wake of the global financial meltdown of late 2008, and came along with an initial 30%+, managed devaluation of the rouble, followed by a significant rebound.
But the scope for further falls in inflation is starting to become limited. Russian GDP is starting to get traction on growth – if not as quickly as many would like – crude prices are holding well above the $65-$70/bbl mark that the Russian budget is based on, and the risk of major job losses is starting to recede.
Olga Naydenova, bank analyst at Otkritie FC, believes the 6% figure for April inflation represents a bottom, and that from here it is a matter of how far and when things start to rise.
"I don't expect any significant move down this year from today's 6%, which, I think, is a bottom. It could only rise somewhat this year, growing faster in several quarters horizon, as both monetary and system factors are there. Money supply was up 32% year on year as of April 1, 2010 and the low base effect is already exhausted (and we no longer face the pressure of shrinking economy). And what's more important, limited competition and quick tariff growth, the problems that mostly drive inflation up, remain unsolved."
Vladimir Tikhomirov, chief economist at Uralsib sees an inflationary turnaround in autumn.
"I expect a turnaround of inflationary trend this autumn – in October or November – with the annual inflation being at 7-8% in 2010."
The drivers according to Tikhomirov will include the low base effect from the falling inflation rates over the last year, as well as the impact of rising GDP.
"Both internal and external factors will influence. The first includes an increase in consumer demand; The Central Bank's attempts to stop rouble strengthening too fast, which will increase money supply; the low base effect, as we had zero monthly inflation rates in most of 2H 2009, traditional factors affecting the Russian economy such as monopolization and poor competitiveness, tariffs growth, etc. and seasonal factors, which includes prices for horticulturals. The latter are the gradual growth of inflationary pressure in the world economies and the effect of the growing prices for raw materials, which we have already seen."
Olga Naydenova believes the budgetary woes of the eurozone nations are likely to crimp growth and could have a downward effect on Russian inflation, although noting that the downturn in the Euro economy could also place limits on the pace of Russia's economic rebound.
"Now when Russia has integrated into European trade and financial system, it will also feel the consequences of the Greek crisis. Lower economic activity in Europe will definitely influence the Russian economy and could mean lower inflation here. But this price is too high, I think."
Tikhomirov also sees scope for a reduced value of the Euro to help limit Russian inflation, but he adds that it will come at the cost of increased competitiveness of European imports into Russia.
"The euro crisis means its devaluation to all currencies including rouble. The eurozone accounts for a significant part of Russian import (especially import of consumer goods and food), which will make import goods cheaper in rouble terms. So, a weaker euro will contribute to a lower inflationary pressure, though for the economy as a whole this will also involve growing competition for local producers from importers."
Tikhomirov also notes that while the Central Bank has the capacity to influence the inflation rate through money supply and the government can try to limit spending, underlying economic reform issues Russia needs to address could mean that inflation will spike much higher and quickly and that the natural rate of inflation in Russia is significantly higher than other developed economies.
"Until a tariff reform is finished, this would be 7-9%. After the tarriffs are liberalized and a competitive environment is created, the comfortable inflation rate will go down to 3-5%. However, in fact, the inflation rate may become double – digit after the period of low rates that we have now."
You can share this story on social media: