Telenor doesn't rule out selling VimpelCom stake
Published time: 1 Nov, 2012 09:22
Edited time: 1 Nov, 2012 13:22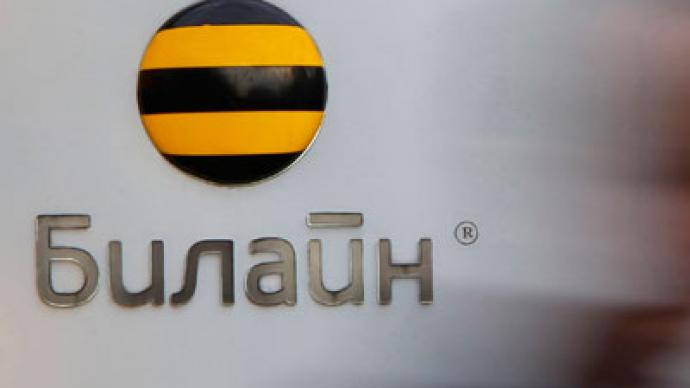 Norwegian telecoms company Telenor is considering selling its $6.4bn stake in Russia's VimpelCom, the world's sixth-largest telecoms group by subscribers, because of the long-running row with Altimo, the telecom branch of the Russian Alfa Group.
­"It depends on what has been put on the table. We should be pragmatic. We are realistic to the extent that others have a strong appetite," Jon Baksaas, Telenor Chief Executive of told the Financial Times, when asked about whether the company would sell its stake.
The comments came after Altimo, another Vimpelcom's major shareholder, took its stake above that of the Norwegian group earlier this week. Altimo led by billionaire Mikhail Fridman, purchased 123.6 million shares, or near 6%, from Ukrainian businessman Viktor Pinchuk's Bertofan, increasing its stake to 47.85 % from 41.85%.
The comment signals that Telenor has changed its mind since earlier this year when it refused to sell any part of its stake in VimpelCom. The Norwegian group has been struggling for a bigger say in VimpelCom.
Altimo and Telenor have been at odds since February after the Norwegian company increased its stake by buying an 11% stake in Vimpelcom from Sawaris for $374 million. Currently Telenor holds a 43% stake after purchasing the remaining 3.5% stake of VimpelCom from Sawaris.
Earlier this year Altimo has raised its voting stake in Vimpelcom to 40.5% from 25% with $3.6 billion worth of shares as it bought a 14.8% stake from Egyptian tycoon Naguib Sawiris. Altimo has also recently sold its stake in Megafon, Russia's third largest mobile operator, for about $5.2bn. Altimo could use this money to buy Telenor's stake for $6.4bn.