Tax service could put payment terminals out of action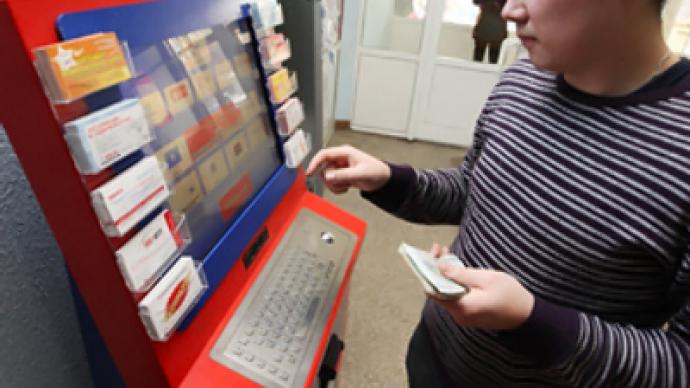 Starting in April, automatic payment terminals in Russia could be halted as the Federal Tax Service will refuse to register them unless specific data is given by their owners, reports Vedomosti.
The terminals, which are used all over Russia for payments from telephone to utilities, could be paralyzed by the tax service as it seeks to receive information regarding lease contracts for the premises where they are located and electronic keys which provide information about transactions made and phone numbers and other details of individuals using the terminals.
Boris Kim, Chairman of the Committee on Payment Systems of the National Association of E-commerce, says there is no legal requirment to do this. Kim says the authorities are using intra-departmental instructions, and that their actions contradict the law on the activity of individuals in receiving payment, and the instructions of the Finance Ministry.
The General Director of OSMP (Joint System of Instant Payments), Vladimir Lopatin, says that giving tax authorities electronic keys could lead to a number of problems.
"First, terminal owners will have to take on additional expenses and second, this is fraught with hacker interference, unauthorized money transfers and information leaks. If the issue with the FTS is not resolved, from April 1, OSMP and other payment systems will have to cease taking payments."
Earlier in the month, Vladislav Reznik, head of the Financial Markets committee in the State Duma, put the issue before the Ministry of Finance. The Ministry agreed and said that there is no obligation to provide the Tax Service with complete access to the terminals.
Eldar Nazutdinov, head of the legal department of Avangard Asset Management says the FTS actions can be appealed in court.
"Providing information on payments and receivers is possible only if this is indicated in public law and regulations, but not by departmental acts."
You can share this story on social media: