Rambler Media posts FY 2008 Net profit of $3.28 million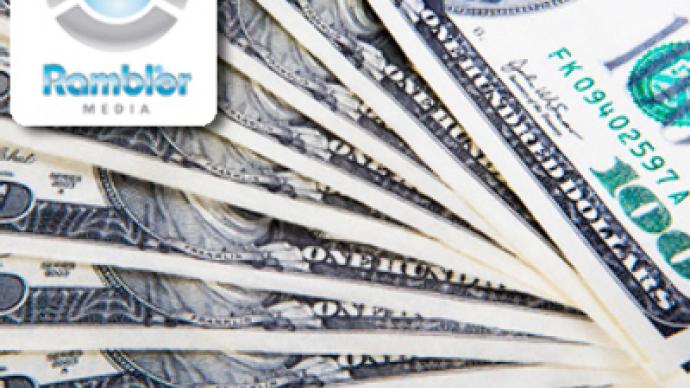 Leading Russian internet media and services group, Rambler Media, has posted a FY 2008 Net Profit of $3.28 million under IFRS.
The bottom line is down from the $5.66 million posted for FY 2007, but with EBITDA jumping 112% year on year to $16.1 million, on the back Revenues of $110 million, up 59% year on year.
Rambler noted the impact of the economic downturn which hit Russia late in the year, which resulted in a 5% year on year contraction in sales during 4Q 2008, and saw the company introduce a cost reduction programme, along with a $5.7 million impairment charge which also limited the Net result.
More positively for the operator of the 'Rambler.ru' portal, the 'Lenta.ru' online newspaper and the 'Price.ru' product comparison website, the growth in Russian internet usage saw a jump in usage numbers for its pages. Unique visits to rambler.ru were up 28% year on year to reach an average of 38 million per month for the year, with a 16% increase in the average monthly page views to 2.7 billion, and registered email accounts rising 60% to reach 48.6 million. Chief Financial Officer, Nikita Serguienko believes this provides for some underlying confidence in the company's outlook.
"The internet will be best placed to withstand these difficult conditions as it presents advertisers with cost effective and highly targeted ways to reach a premium Russian audience. There is ample room for internet to increase its share of the total advertising market in Russia, which currently stands at only around 5% of 'ad pie' even though Russia constitutes one of the largest internet communities in Europe."
Despite this, Chairperson, Julia Solovieva, warned that the global credit crisis and poor economic outlook would require a renewed focus on cost management and nuanced approached to growth.
"The global credit crisis and its effect on the market outlook have continued to worsen in 2009. These factors together with a general lack of liquidity on AIM have contributed to the company's share price falling to an all time low. New market realities require a necessity to implement the Group's strategy for growth with even more determination and focus on effective cost management going forward."
You can share this story on social media: