'Pay fair share': Over 100,000 Britons sign Amazon tax petition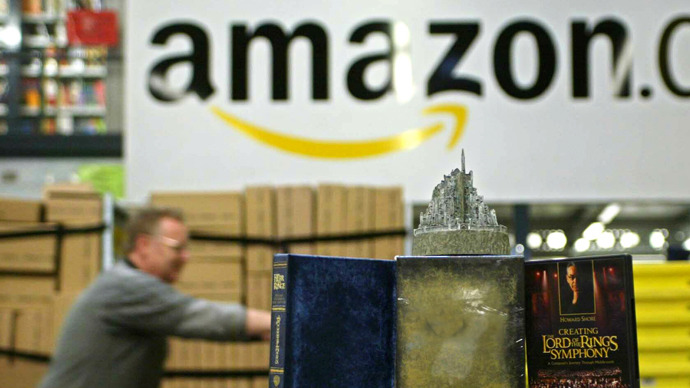 More than 100,000 people have signed a petition launched by a small independent British bookseller calling on Amazon to "pay their fair share of tax in the UK", as it is "endangering many UK high street businesses".
Now the petition has hit the 100,000 mark they plan to take it to 10 Downing Street, where they will be accompanied by a large crowd of authors.

The action was launched by Frances and Keith Smith, who own two small bookshops in Warwick and Kenilworth, in the UK.

On learning about the accusations against Amazon last November, the Smiths launched their petition on Change.org.
They write in their petition that small book retailers have already been "pushed to the brink" by the huge discounts offered by the online multinational, against which it is near impossible to compete. 
"What's even worse is that Amazon, despite making sales of £2.9 billion in the UK last year, does not pay any UK corporation tax on the profits from those sales," said the Smiths. 
"We are happy with competition in the market but it must be on level terms and by dodging corporation tax in this way, Amazon starts with an unfair advantage," the petition said.

Frances Smith said they were determined to keep the pressure up so the government does something about it.
"We have to keep on banging on about it so the government knows it is important to people, and that there are votes in it," she told the Guardian.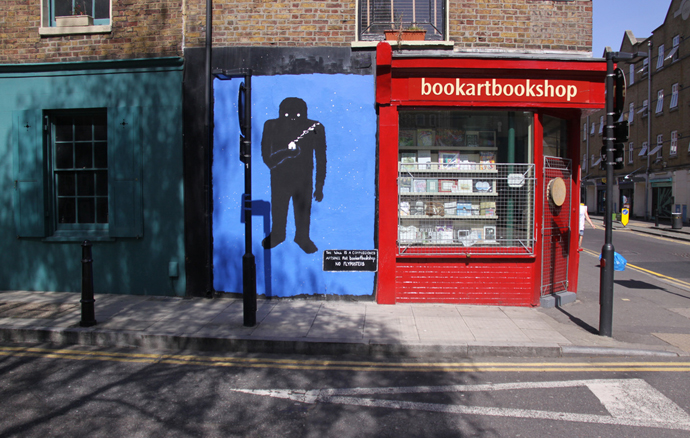 MP Margaret Hodge who was chair of the public accounts committee, which grilled Amazon, alongside Starbucks and Google over their UK tax arrangements last year, is among their supporters, as is the author Charlie Higson, who wrote the Young Bond series of novels.

Higson agreed that the current arrangement gives Amazon a completely unfair advantage, "How can anyone else possibly hope to compete? And for the government to have let them set up in this way is also bordering on the criminal," he said.

However, everything that companies like Amazon are doing is completely legal, its tax avoidance, not tax evasion.
But there are signs that shaming corporations in the public eye is the best way to make them change their ways and the government change the law. 
"As the public have got to understand better what corporate tax avoidance is, there is a clear sense of outrage that is going well beyond a small group of protestors,"  Murray Worthy, a tax justice campaigner for the NGO War on Want, told the BBC.

There is also evidence that social media boycotting campaigns have been effective, such as the #boycottstarbucks campaign, where a small group of people instilled dissent among a far larger number.

In a report published last Monday, Hodge said the amount of tax taken from some multinational companies in the UK was "outrageous" and that HM Revenue and Customs (the UK tax collecting authority), must be "more aggressive and assertive in confronting tax avoidance". 
However, Simon Walker, director general of the Institute of Directors said tax rules must be simpler if tax avoidance is to be reduced. While John Cridland, the director general of the Confederation of British Industry (CBI) believes that if the government wants a different result from the tax system they must change the law.

For its part Amazon released a statement denying they were doing anything wrong saying it "pays all applicable taxes in every jurisdiction that it operates within."

You can share this story on social media: