Russian gold looks to strategic law change for growth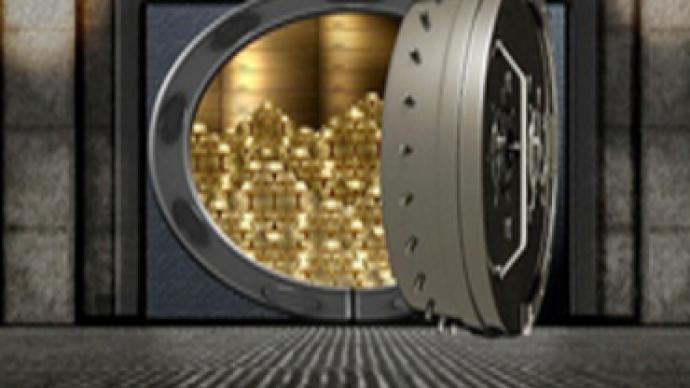 Russia is the 5th largest gold producer in the world, but despite rocketing gold prices output is slowing. However, changes to the strategic resources law could the sector a boost.
At the drilling face of the worlds oldest active gold mine, at Severnaya in the Urals where gold and silver have been mined for almost 300 years, a single man working the cut, is a marked drop from the 3000 who once worked the mine before the 1990s.At the same time the annual output has dropped from more than 5 tons of gold per year to as little as 500 kilograms.Even though gold currently commands sky high prices on global markets, the miners here feel left behind in the gold rush, according to Viktor Lykov a miner at the Berezovsky mine. It's hard and expensive to work in mining. Metal producers hike prices all the time, transport and electricity monopolies raise tariffs constantly. Miners say there's enough gold and silver down here to last for another century, but experts argue mining such old deposits is unprofitable. Timothy McCutcheon, CEO of Ovoca Gold says the industry is still living off the results of soviet geological exploration and is in desperate need of new projects. "There is growth in certain companies, that are either extending and expanding existing mines, or are bringing online mining projects that were already known about, frankly, 30 years ago.There is very little new things that are being developed, that are going to be factors of growth going forward.So, if the current situation doesn't change now, in ten years you can forget about growth – it's not going to happen, because there is nothing to mine."One of the main drags on gold exploration is the law on strategic resources. It says every deposit of more than 50 tons is strategic and foreign investors risk losing the license. The government is now considering easing restrictions and opening deposits of up to 250 tons to foreign firms. McCutcheon believes it is a positive step."The gold is in Russia, it's going to be here, it's not going anywhere, it's in the ground.We have borders, Russia has a large bureaucracy, it has a large tax force, it has a large security force, it has border controls.Where is the gold going to go, what difference does it make who mines it up – you mine it up, you pay your taxes,the Central Bank can basically buy the gold if they want to – so from that point of view you are secure."Analysts say, before the law on strategic resources came into force in 2006 – almost all the major gold mining projects in Russia were built with foreign capital. That helped industrialize the sector and help the country become the world's 5th largest gold producer. They say, if the industry is reopened for foreigners, the growth prospects of Russian gold mining could become the best in the world.