Spain's 2013 public debt highest in 100 years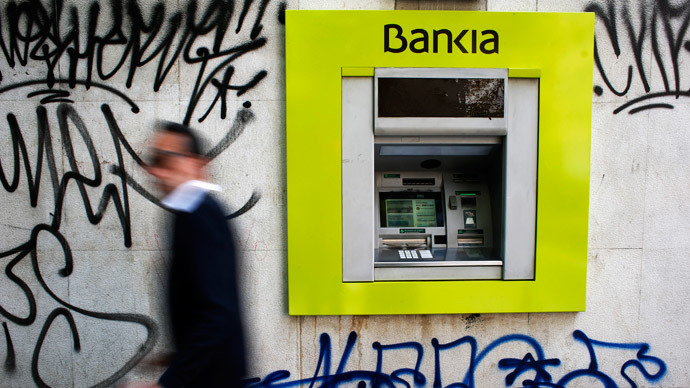 ​Spain's public debt is on its way to surpass total annual economic output, as it reached 93.7 percent of the country's GDP in 2013. It stood at $1.317 trillion, which is three times as much as at the start of the crisis in 2008.
The historical series compiled by the IMF shows that a bigger debt to GDP ratio was fixed about a century ago, at about 123 percent, El Pais newspaper says.
Initially the government planned to cap the debt at 90.5 percent. But subsequently the figure was raised to 94.2 percent, driven by unemployment benefits to the increasing number of jobless and a $56 billion (41 billion euro) European bailout to clean up the banking system.
In the fourth quarter of last year Spain's GDP grew the fastest in six years, while unemployment remained a huge drag on the recovery, as a 26 percent jobless rate in 3Q 2013 was still the second highest in Europe after Greece.
In the third quarter of 2013 the Spanish economy officially exited from a six-year-long recession, while the debt to GDP ratio hit 93.4 percent during the period, according to the European key statistics service Eurostat. To compare, in 2007, just ahead of the crisis, Spanish debt was equivalent to 36 percent of GDP, which was about half the average in Europe.
Although the Spanish government aims to stabilize the debt at 100 percent of GDP in 2016, the latest figures show that the debt could become equal to economic output in 2015.
You can share this story on social media: