Spanish bond yields hit new record highs
Published time: 23 Jul, 2012 11:29
Edited time: 23 Jul, 2012 15:29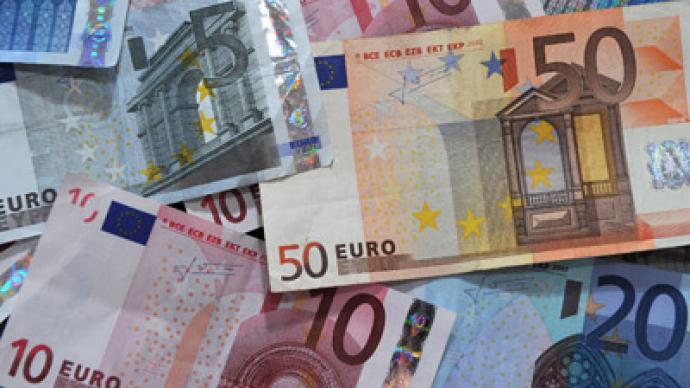 The yield on Spain's 10-year government bond has jumped above the 7.5% level, the highest since the euro was created, and raising concern the heavily indebted country might need a full-blown sovereign bailout.
7 per cent is typically seen as the level at which a country's borrowing costs becomes unsustainable.
The selloff was triggered by concerns that two of Spain's autonomous regions were in deep trouble and need financial help.

The Spanish region of Valencia was the first to apply to Madrid for financial help, the move that complicated central government efforts to stave off a full-fledged bailout.

Over the weekend, tiny Murcia admitted it will seek up to €300m from central government.
Media reported half a dozen local authorities were ready to follow in the footsteps of the two regions.

Last week EU ministers approved the 100bln euro aid package for Spanish banks. Spain will receive the aid in several tranches getting the first €30bln at the end of July 2012.

The yield on Italy's 10-year government bond is also moving higher in step with Spain's. It rose 16 basis points to 6.37%.

The upward creep of Spanish and Italian bond yields is in stark contrast to the rates for German short-term bonds.

German six-month bonds yields are at a record low -0.06 per cent, which means investors pay the German government for holding their bonds.

Meanwhile the Spanish Economy Minister, Luis de Guindos, has attempted to calm the markets by declaring that Spain will not need a full bailout.

Speaking in Madrid, de Guindos insisted Spain will not follow Greece, Ireland and Portugal into seeking a financial aid package. Asked if a bailout would be needed, he replied: "Absolutely not"