Merkel on defensive amid worries Germany too generous to Spain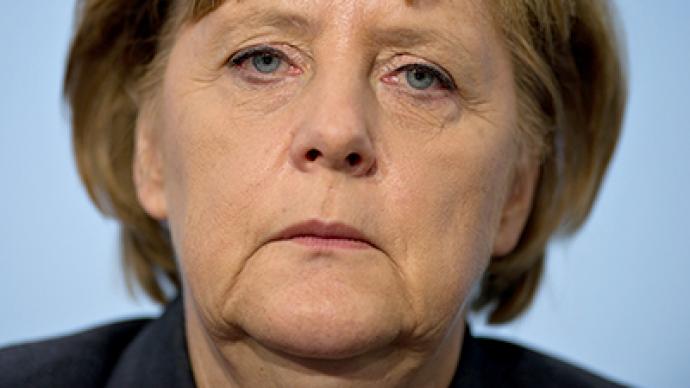 The EU Commission is worrying the remains of the 100 billion euro ($122 billion) intended for recapitalizing Spanish banks will be used for other needs such as bond market intervention.
Meanwhile  Angela Merkel  is having a tough time trying to persuade  Germany that a 30% injection to the aid cushion will not hit it too hard in the wallet."The up to 100 billion euro, which the euro zone has undertaken to provide to Spanish banks is to do just that, it is only for that purpose and not for any other," says the EU Commission spokesman Simon O'Connor. "There is no link between assistance for bank recapitalization in Spain and any other type of financial assistance, which might be requested at some further juncture by Spain or anybody else," he added.The Commission spokesman's comments come after Spanish daily El Pais wrote that any amount not used for bank recapitalization out of the up to 100 billion euro could be used to buy public debt."The press reports have been based on a misinterpretation of the legal document," O'Connor said.However, the terms of the agreement reached with the euro zone for a bank bailout of up to 100 billion euro says that unused money from the bank recapitalization could be used for different purposes. Madrid has yet to specify how much of the total it intends to take.But for that to happen, Spain would formally have to ask the euro zone finance ministers for their agreement which would move Spain much closer to a full sovereign bailout, which Madrid has been trying to avoid, because of what it sees as humiliating strings attached to such aid. Meanwhile German lawmakers look set to approve Berlin's contribution to a euro zone aid package for Spain's ailing banks in a vote seen as a test of Chancellor Angela Merkel's authority within her centre-right coalition. Some members of her own coalition are nervous about the rising costs of the euro zone debt crisis for Germany and may rebel. Germany, Europe's largest economy, is expected to guarantee about 30% of the total aid package, which is valued at up to 100 billion euro.The greatest concern is that the Spanish banks, not the Spanish state, will be getting the funds, increasing the risks for German and other euro zone taxpayers.
You can share this story on social media: