Moody's downgrade grills bond yields of Italy, Spain and… Germany?
Published time: 14 Jun, 2012 14:12
Edited time: 14 Jun, 2012 18:12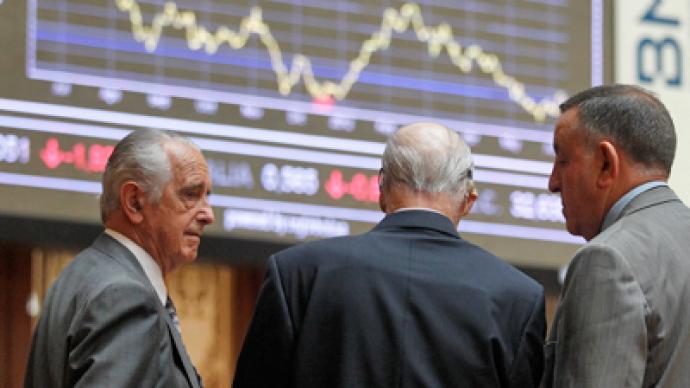 Italian bond yields surged while Spanish hit all-time high of 7%, after Moody's rating agency cut the nation's rating by two points.
­Spanish 10-year yields reached 6.982% during Thursday morning trade and were up 20 basis points on the day. Moody's downgraded Spain – the Euro zone's third largest economy – to BAA3 from A3 to a level just above junk status a few days after the country asked for a €100 billion in financial aid for its banks.

Meanwhile the yield of Italy's three-year bond grew to 5.3%, the highest level since December, compared 3.91% at the mid-May sale. The Italian Treasury auctioned two issues of bonds maturing in 2019 and 2020 raising a targeted 4.5 billion euros.
While market reaction in regard to Spain and Italy wasn't surprising, it is also becoming clear 'Spanish fever' affected Europe's strongest economy.  Germany saw its Bunds' yields growing for the third day in a row. The country's 10-year yields have risen 17 basis points this week exceeding 1.5% from 1.127% on June 1.

German Chancellor Angela Merkel warned on Thursday that European markets shouldn't overestimate Germany's capability to help troubled economies.

"Germany is strong, Germany is the economic engine and Germany is the anchor of stability in Europe." Merkel told Parliament. "But we also know Germany's strength is not infinite."