Spanish key lenders boast earnings turnaround, but bad debts still weigh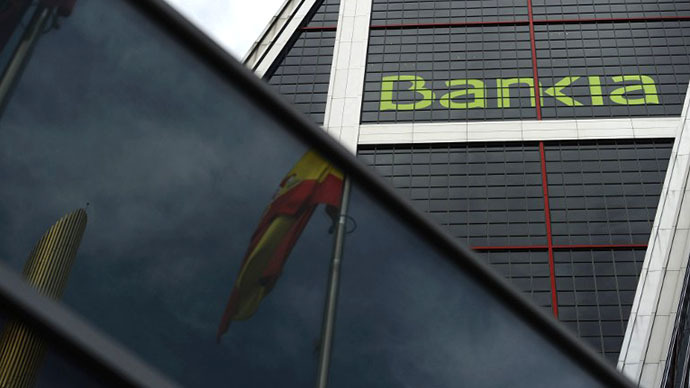 Spain's banking giants including bailed–out Bankia, La Caixa and Bankinter said they saw their profits skyrocketing in the first 6 months of 2013, up four – fold in some cases. However, bad debts and low provisions make their way to recovery rocky.
Bankia, ranked the country's 3rd largest in 2011 by assets, said last week it made a major turnaround with a 200 million euro profit in 1H 2013 from a 4.5 million euro loss in the same period last year.
Another of Spain's top lenders – La Caixa – more than doubled its profits and Bankinter, the 14th on the list of Spanish banks 2011, posted more than a four-fold increase in its earnings.
Diminished provisions for bad property loans are still a major drag on the outlook for the banks that reported last week. The same issue is expected to prove to be a burden on such major Spanish international lenders as Santander and BBVA that will report this week.
In the meantime, bad debts keep on rising in the country, where both businesses and individuals are struggling to keep up with their loan obligations.
"The macro economic environment is still very weak in Spain," Bankia's second most senior official, Jose Sevilla, told a news conference in Madrid. "We will have to prioritise efficiency against a backdrop of more modest margins."
"I haven't really got the sense that there is much to suggest a real slowdown in the rate of deterioration (of loans)," Reuters quotes Darragh Quinn, a Madrid-based banks' analyst at Nomura.
"Corporate bankruptcies this year will likely be significantly higher...Unless you're positive on Spanish GDP, any Spanish bank is a risk as provisioning will remain high."
In the environment where bad debts were rising, provisions diminishing and net interest income also shrinking, "it's been more difficult to grow credit than we expected," Bankinter CFO Gloria Ortiz acknowledged to analysts on a conference call.
However, despite the overall picture wasn't rosy for the Spanish lenders, their bosses tried to remain positive, with La Caixa chief financial officer Gonzalo Gortazar assuring net interest income was stabilizing and would begin recovering next year.
You can share this story on social media: