Moody's cuts ratings of 28 Spanish banks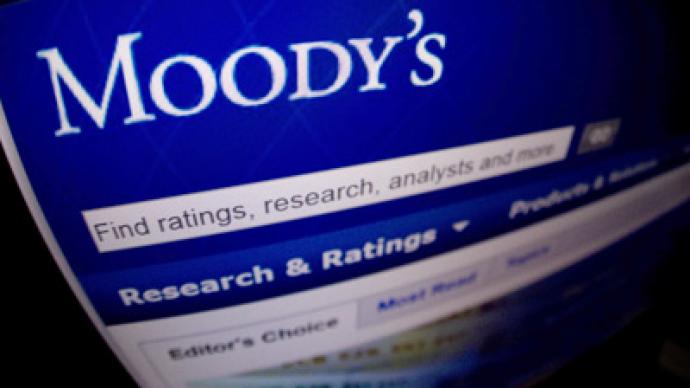 Ratings agency Moody's has cut the ratings of 28 Spanish banks following a June 13 downgrade of Spain's sovereign rating by three notches.
The banks' long-term debt and deposit ratings have been downgraded by one to four notches. The rating of Bankia, one the country's largest banks, has been cut to junk status.Moody's cited two main factors behind the move: the agency's assessment of Spain's reduced creditworthiness, and an "expectation that the banks' exposures to commercial real estate (CRE) will likely cause higher losses, which might increase the likelihood that these banks will require external support."Spanish banking problems have become the major problem for the euro zone after the collapse of the Spanish housing sector in 2008 created a huge number of bad debts.The Spanish government has formally requested European aid of up to €100 billion for its troubled banking sector."The final amount of the financial assistance would be estimated later but should be enough to cover all the banks' needs and add some buffer from potential risks", the country's Economy Minister Luis De Guindos said in the letter to Eurogroup head Jean-Claude Juncker. The funds will be made available to Spain's own bank bailout fund, the FROB, and then will be transferred to the banks, according to de Guindos. Further details will be announced July 9 as an official a Memorandum of Understanding for the package will be issued.Meanwhile independent auditors revealed the results of a check on Friday saying Spain's banks would need about 62 billion euros in the worst case scenario, far less than 100 billion package asked for by the Government.On June 13 Moody's slashed Spain's sovereign credit rating by three notches from A3 to Baa3, and said it had placed the country "on review for further downgrade."On Monday the yield on the country's 10-year bonds has surpassed 7 percent, the level that pushed Ireland, Portugal and Greece to the breaking point, although it now has fallen back to a still alarming 6.5 percent or so.