Bankia suspends shares, asks for 19 billion euro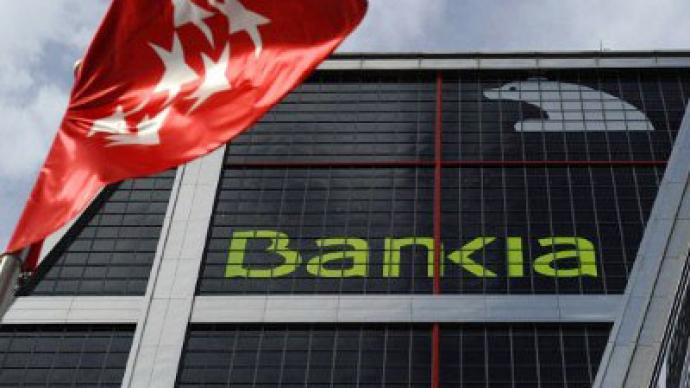 Shares of Spain's fourth largest lender Bankia SA were suspended on the Madrid stock exchange on Friday as the bank is expected to ask for financial help from the Spanish Government totaling 19 billion euros.
­The regulator said Bankia had requested the suspension "due to circumstances that may affect normal share trading". Bankia's management team is also expected to present a restructuring plan on Friday in order to get support from the state. Earlier this month Spanish authorities hired Goldman Sachs to review Bankia's and its parent company BFA's balance sheets within a month to determine how much the state should pour in to support the lender. Bankia, which holds some 10% of the country's bank deposits, was partly nationalized a few weeks ago after several financial gaps were revealed in the lender's books for last year. The auditor's check found the bank hadn't enough capital to cover more than 30 billion euro of bad loans, mostly through the country's real-estate developers.Earlier this week Spanish Minister of Economy Luis de Guindos said that the state would have to pour at least 9 billion euro into Bankia to cover the losses on bad loans. The government has already spent 4.5 billion euro to support the lender. Bankia was created from a merger of seven troubled banks as part of the restructuring of Spain's financial sector. Spanish banking has come under pressure in the past weeks with Moody's rating agency cutting 16 of the country's lenders as the deteriorating situation in Greece renewed worries on the eurozone periphery.