Goldman Sachs to review Spanish Bankia plight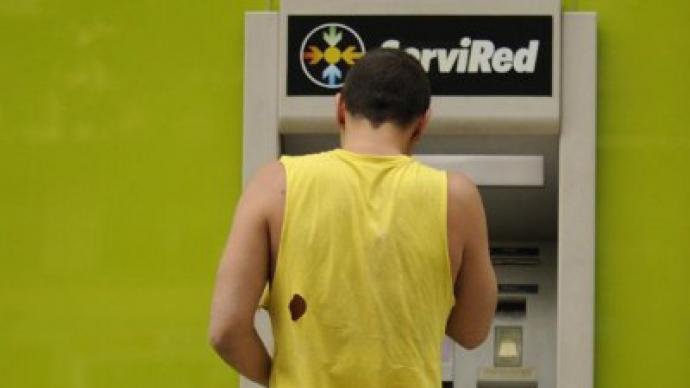 Spanish authorities have hired Goldman Sachs to provide an independent valuation of troubled lender Bankia, the country's fourth largest bank, which has seen an unprecedented deposit flight during the last few days.
­The US bank is going to review Bankia's and its parent company BFA's balance sheets within a month to determine how much the state should pour in to support the lender, Spanish Expansion daily reports.Last week the Bank of Spain announced it was taking control of Bankia's parent company BFA through converting into equity a 4.5 billion euro loan it had previously given the group. The move came after Bankia's auditor, Deloitte, revealed several financial gaps in last year's books.Currently Bankia holds more than 30 billion euro of bad loans, mostly through the country's real-estate developers. The lender has about 38 billion euro of real estate assets on its books, more than any other bank in Spain.However, depositors reportedly withdrew about 1 billion euro amid the news of Bankia's partial nationalization, while the lender's shares dropped more than 20% Thursday.The Ministry of Economy will also announce two independent auditors to carry out a review of Spain's entire banking sector on Friday, as US rating agency Moody's cut ratings of 16 Spanish Banks late on Thursday. Moody's has also downgraded two Spanish regions Andalusia and Catalonia."Moody's will probably review the ratings of the French and Portuguese banking sector, while Fitch rating agency  will draw its attention to Spain's sovereign credit rating," said Anna Bodrova from Investcafe.