Spanish bad debts hit record high
Published time: 18 Oct, 2012 11:49
Edited time: 18 Oct, 2012 15:49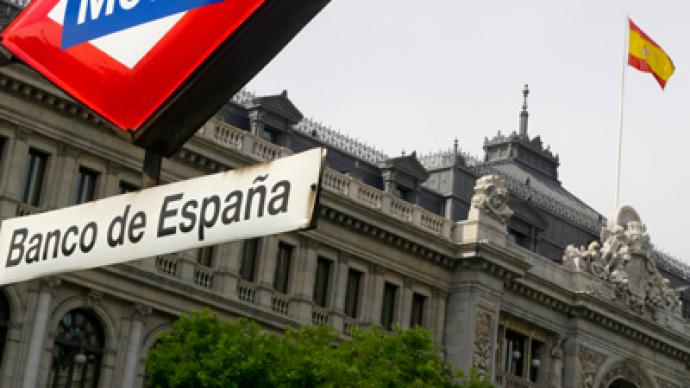 Bad loans by Spanish banks rose to 10.5% in August, reaching a new record high as more and more recession-hit Spaniards fail to maintain their loan payments.
­Non-performing loans increased by 5.3 billion euros from July, reaching 178 billion euro in August, the Bank of Spain revealed on Thursday. The problem of the number of Spanish bad debts on the rise has become a major headache for the eurozone following the collapse of the Spanish housing sector in 2008 which triggered the country into recession.

Currently Spain's banking sector is expecting the first tranche of a 100-billion-euro support package from the European Union. The financial aid agreed in June is widely considered a first step to a sovereign bailout for Spain.
Earlier this year Madrid announced plans to create a "bad bank" to buy toxic assets from the banking sector. Also the country's banks intended to raise core capital to 9%. "A very important first policy is to clean up the banking system," said Cristobal Montoro, Spanish Budget Minister. "We need to segregate from those balance sheets the assets that are damaged by the crisis."
The 'bad bank' will be designed to receive up to 90 billion euro of assets, according to Reuters. The cost of the transfer is still unclear; it is expected to be determined by the end of November.