Sochi was 'the right choice', tourism and investment to follow Olympic buzz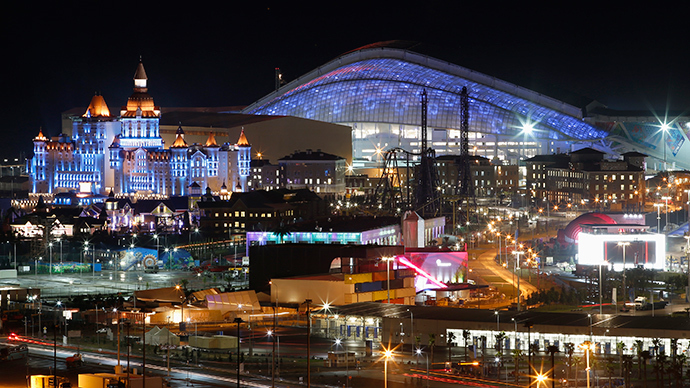 ​Choosing to host the Olympics in Sochi was a 'good choice', and revenue will continue to flow into the city after the Games and attract more tourists and investors, says Deloitte, Heineken, and Swissotel.
"Ultimately [Sochi] has proven itself the right choice," David Owen, CEO of Deloitte CIS, told RT by email.
Billions tuned into the Sochi 2014 Olympics, more than 140,000 experienced it first-hand, and now Sochi and the Krasnaya Polyana regions will continue to develop.
"The Olympic buzz will attract tourists," Tamara Afonina, Clustered Director of Sales and Marketing at Swissotel, told RT.
An avid skier, Russian President Vladimir Putin petitioned the IOC to host the games in the Caucasian mountains, the President's favorite vacation spot in Russia. In 2007, the games were awarded to Russia, and since then Olympic construction has highlighted the development of Russia, which has a nearly $2 trillion economy, and is now the eighth largest in the world.
"The Winter Olympics has created a world class winter sports resort that can serve Russia for decades to come," Owen said.
Putin successfully campaigned for more events in the Krasnodar region. Next up for Krasnaya Polyana is the G8 summit in June, and then the Sochi is a Formula 1 race, to be held in the Olympic Park in October.
The Fisht Olympic Stadium, where the opening and closing ceremonies took place, has been built to FIFA regulations and will be used as a soccer venue in the 2018 World Cup.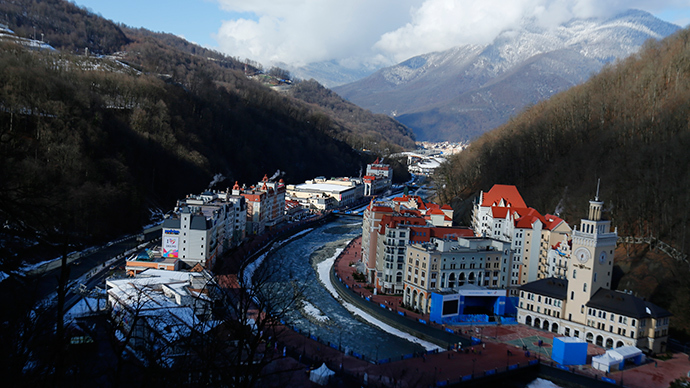 Of the 13 sports facilities, many are completely sustainable- meaning they can be packed up and moved to other Russian cities- or converted into exhibition centers or cycling tracks.
$6.5 billion was spent on the Olympic venues, and another $43 billion was spent to develop the Krasnodar region, including the Black Sea resort of Sochi and the volcanic mountains in Krasnaya Polyana.
Over 400 federal and regional facilities were built in preparation for the Winter games, and 40,000 hotel rooms were made available for guests.
"Much of the huge price tag for the games was developing infrastructure - from roads to hotels to electricity transmission - and there is no reason, if the region and the resort itself is properly marketed locally and internationally, why this should go to waste," Owen said.
Olympic cities often go into severe debt after hosting the Games, but because such a large majority of the investment was procured from state-owned banks Sberbank, Gazprombank, and Vnesheconombank (VEB), the debt is 'manageable', Fitch ratings agency said the day the Games began.
Skiing in the Tropics
The alpine makeover will hopefully boast winter sport tourism. Following the Salt Lake City Olympics in 2002, ski resort numbers increased 37 percent.
Krasnaya Polyana is home to three ski resorts- Rosa Khutor, which hosted the alpine and extreme sports events, Gazprom, which hosted the biathlon and cross country races, and Gornaya Karusel, which was open to the public for skiing. According to Afonina, a multi-village ski-pass may be implemented to attract more tourists.
Swissotel had a soft opening for its Krasnaya Polyana hotel in January, located halfway up the Karusel mountain. The company got 100 percent of its investment money from Russia's two largest state-owned banks Sberbank and VTB, and also has a Sochi sea-side location. During the Olympics, the 203-room slope-side hotel operated at 70 percent capacity, and after, will open up the second half which wasn't finished before the Games.
Gorky Gorod, situated at the bottom of the Karusel resort, is a mountain town built from the ground up, and now boasts American chains like Subway and Cinnabon, and even has a bowling alley. Much of the Gorky Gorod area is an investment project funded by Sberbank. The project, according to Afonina, is "still very much at the beginning of its development" and there is more to come.
Currently, Sochi attracts 4 million tourists per year. Before the Olympics, just 1 percent came from abroad, Afonina told RT.
The year-long destination is an especially attractive to Russians who work in the government and military, and are not permitted to travel abroad.
The resort is more likely to attract local skiers and tourists and not Russia's European neighbors. Russia's strict visa regime, as well as distance, will provide obstacles to attracting skiers.
"I hear Rosa Khutor is awesome, but for me it's too far away we have lots of mountains and resorts in Switzerland," Christian Zueger, a Zurich-based chef at the Swiss house in Olympic park, told RT.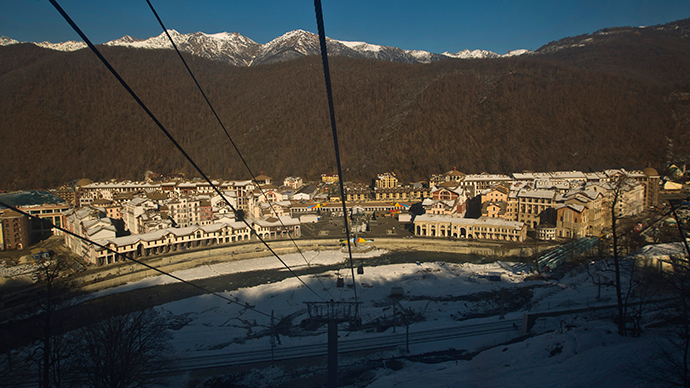 There are few international flights to Sochi's Adler International Airport. There is one from Istanbul, as Turkish residents don't need a visa to visit Russia, plus a daily Lufthansa flight from Frankfurt. Austrian Airlines used to have a flight to Sochi, but cancelled it a year ago.
Sochi wasn't the only option for the Winter Olympics. Russia could have put forth a bid for Mt. Elbrus, Europe's tallest mountain, located on the Georgian border, which even in the summer has sub-zero temperatures.
"Sochi was a good choice. Its existing infrastructure and its relative proximity to the main cities of European Russia give far more potential than any other mountain resort in Russia would have had," Owen told RT.
Investors impressed
Sochi has boosted Russia's global profile, and Russian business experts are confident the massive infrastructure makeover will pay off for the city.
"I've seen Sochi develop over the last three years. I'm really impressed what they've put together, and my grandkids will see Sochi as one of the places to be," Hans Tuijt, Global Activation Director for Heineken, told RT.
Tuijt heads up the Netherland's hospitality facility in Sochi, and said he recommends Russia as an investment, but with a warning- to know the local market.
"I've lived around the world, and I always tell people, if you don't know the local country, don't invest," Tuijt said.
Heineken has taken a big hit in its Russian sales, driven by stringent alcohol laws and taxes which have cut consumption by nearly 15 percent, but the Sochi Olympics has renewed its dedication to Russia.
"We have more than 3,000 employees in Russia and we are a dedicated family company and we only leave countries if it is a political risk," Tuijt told RT.
The city of nearly 400,000 people has had a complete makeover. More than 85 percent of the Sochi infrastructure had to be built from scratch, according to Jean-Claude Killy, chair of the International Olympic Committee's coordination commission for the Games.
"Despite the early teething problems with this event, Russia has projected itself onto the world stage as a modern country with the confidence to deliver a major global sporting event on schedule and to high standards. The benefits in terms of potentially attracting future direct investment are hard to quantify, but real nevertheless," Owen said.
You can share this story on social media: