Siemens will pay for corrupt practices in Greece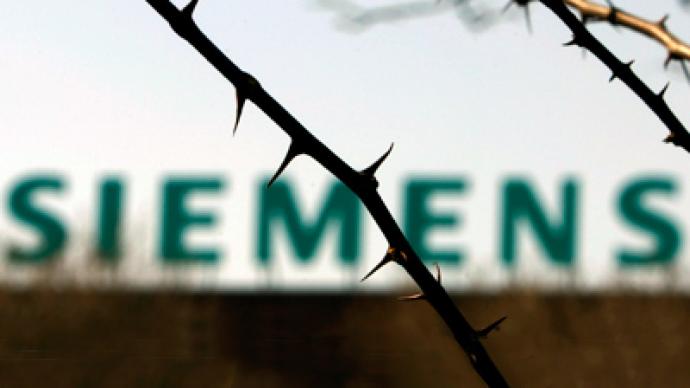 German electronics company Siemens has agreed to pay about 270 million euro to the Greek state in order to settle a legal action over bribing Greek officials.
Siemens promised to pay 80 million euros for debt repayments, 90 million will be spent on compensation of losses.  Siemens will also invest about 100 million euro in academic and research programs.Siemens has officially apologized to Greek people for corrupt practices used by the firm in the past.In response, the Greek Government promised not to file any further claims against the company and allow it to bid for new orders.The investigation by the Greek authorities in 2007-2011 revealed Siemens bribed officials during 1997-2002 to get telecoms as well security contracts for the 2004 Athens Olympics. The former Transport Minister, Tassos Mantelis admitted receiving the equivalent of 100,000 euros from Siemens in 1998.It wasn't the first time Siemens was involved in a corruption scandal. The company paid about 1 billion euro in penalties for bribery accusations in the US and Germany. Several German companies including Daimler, Ferrostaal, Deutsche Bahn and Deutsche Telekom have been accused in bribing officials around the world.
You can share this story on social media: