Siemens commits €1 billion to Russian modernization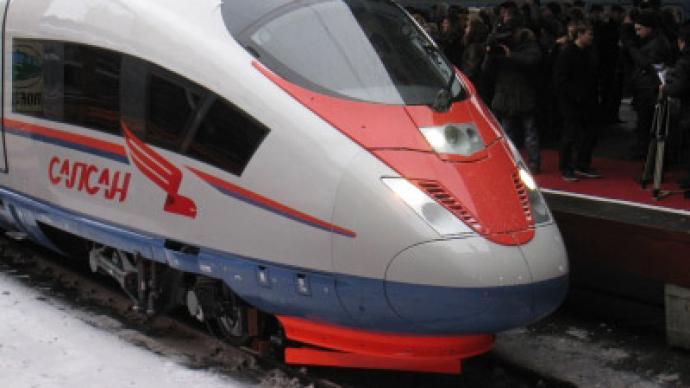 German engineering and industrial giant Siemens will take an active part in Russia's ambitious plans to innovate and modernize, with 1 billon euro expected to be gradually coming to the economy during the next 3 years.
Russia's energy sector, one of the country's main lures, will get the bulk of investment – around €700 million, with €400 million of it planned to be spent on gas turbine construction and accompanying services development. This will be useful for a St. Petersburg based joint venture created between Siemens and Power Machines, Russia's leading provider of products and solutions for the power-plant industry, where such gas turbines will be produced.Russia's railway sector will get €200 million to develop train construction, and a €40 million euro investment into Skolkovo underlines Siemens commitment to boosting innovation in Russia's economy, the Company said.Now present in more than 30 Russian cities Siemens plans to expand further and give Voronezh and Perm regions €115 million and €60 million accordingly to support and develop electricity, oil and gas sectors.Peter Loescher, President and head of board at Siemens AG, said this plan of massive investment reflected their confidence and understanding of Russia's economy."We've been here in Russia for 160 years, and we have a deep understanding of Russian market and its culture. So, we'll continue to invest."Among other economic attractions of Russia Loescher mentioned its increasing global connection, with participation in the Customs Union and upcoming WTO accession adding to Russian market dynamics."A lot of Siemens investment is focused in CIS states. And when you are talking about investing into Russia, you are talking about 15 – 20 other environments. So, it's investment for Russia, but it's also investment using Russia in a wider context."Support for renewable energy sector is another focus for Siemens, with €120 million planned to be allocated on its development. Dietrich Müller, Siemens President for Russia and Central Asia, said development of the alternative energy had great growth potential, with annual energy consumption capable of being reduced by more than40% in Ekaterinburg – the area where Siemens conducted its research.
James Blake, Anastasia Kostomarova, RT
You can share this story on social media: