Sberbank aims for Europe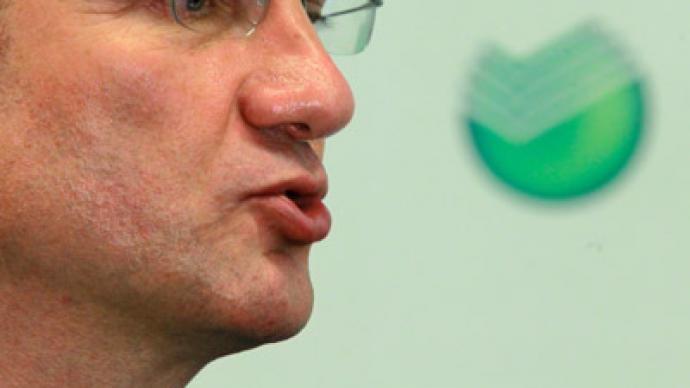 Sberbank has closed the purchase of Austria's Volksbank International (VBI), which is expected to become a platform for the Russian bank's international expansion.
Sberbank's head German Gref, said the purchase was the first substantial acquisition for Sberbank outside the CIS on its way to become a global financial organisation. VBI has about 295 branches with over 600,000 clients. It is one of the leading lenders in many countries of Eastern Europe. The bank has been in trouble and earned only 16 million Euros in the first half of 2011 compared to 47.5 million Euros in 2009.Before the sale VBI shareholders also injected 80 million Euros to cover the loss the bank suffered in 2011 after the Hungarian government fixed the interest rate for mortgage redemptions after the fall of the Forint. Sberbank has also received 80 million euro discount, paying 505 million euro for 100% of the bank.VBI has subdivisions in the Czech Republic, Slovakia, Hungary, Croatia, Bosnia and Herzegovina, Slovenia, Ukraine and Romania, the latter was excluded from the deal due to the high risk levels of its portfolio. German Gref also pointed out he saw no risk in entering the European market despite the current debt crisis. "For financiers the Greek default has already happened. The current restructuring of Greek debt is a trial to find a way out of this default. We're now more interested in what's happening in the South of Europe – Portugal, Spain, Italy. But we're not present in these countries. The countries where we're present, they have a clear macroeconomic picture and policy". Mr. Gref also added that the Eastern European market is very attractive, the amount of bank assets there (553 billion Euro) is close to the Russian market which is 690 billion Euros.In two or three years Sberbank plans to integrate its services with the VBI subsidiary and create the unified product line. "We want our clients abroad to see our brand, go to our office there and get all the same services he would get in Moscow, Vladivostok and Kaliningrad", says German Gref.
You can share this story on social media: