Sberbank takes a ticket on SportLotto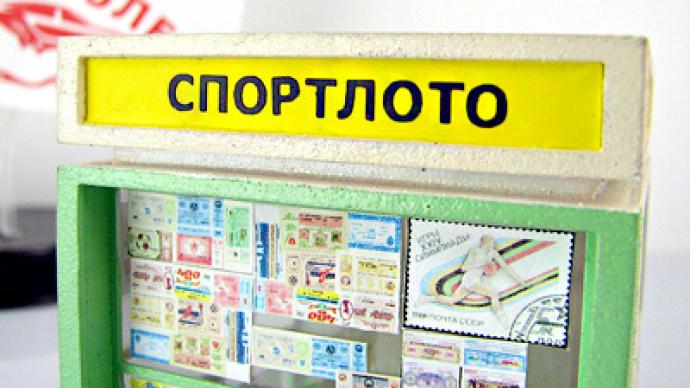 Sberbank has taken 100% control of the Russian lottery organization authorized to conduct the Winter Olympic Games, SportLotto, having purchased a 25% stake to go with its previously acquired 74.99%.
Sberbank says its main objective is supporting the2014 Sochi Winter Olympic Games and Paralympics Winter Games.  Anatoly Yaroshenko, board member of Russian Lotto said joint efforts of Sberbank, and one of the largest lottery operators in Russia, will create a leading Russian lotteries operator."Attracting the best specialists of the lottery industry and using the well developed Sberbank network to increase ticket sales adds to the project's prospects. We hope that the resources of the joint company will repeat the success Sportloto-8"Today the lottery tickets are available in more than 18 800 retail Sberbank offices in Russia. According to the statistical data the total amount of money paid to the winners of the lottery exceeded 60 million roubles in the first two months of 2011. Market experts are very positive about the lottery market expansion in Russia ahead of the  upcoming Winter Olympic Games and future World football championships taking place in Russia. Anton Karamzin, Sberbank Financial officer, said the bank will strengthen its positions on the lottery market.  Aleksandr Zasipkin, General Director, Orgloto said the lottery business had become more attractive than ever"The lottery business grew up three times in the last year and, apparently, it will grow another 1.5 times in 2011.The potential lottery market volume in Russia is about 40 billion roubles each year"Marina Mishuris, Chairman Flexinvest Bank, said that the bank may have an interest in additional available source of funding for the Olympic Games. "Lottery ticket distribution is another way to attract funds for Olympic Games organization because the tickets have been started trading 3 years prior to the Olympic Games and the funds attracted from tickets sales will be available before the Olympic Games official opening. Perhaps, Sberbank wants to participate not only in funding but also in the distribution of profits from the lottery"Maksim Shein, head of analysts in BKS, said Sberbank will make lottery more transparent and attractive for the people. "I reckon that it is a move to strengthen Sberbank's position as a natural first choice bank and a major partner of the Winter Olympic Games in Russia. The biggest and widely spread Sberbank chain and growing client base will increase the lottery turnover and lottery ticket sales. Above all Sberbank's goodwill will definitely attract more people to take part in the lottery and increase the lottery transparency" According to the calculations of the experts of gambling web portal casino.ru Olympic Games lottery will have revenues of about 30.6 billion roubles from 12 State Olympic lotteries which will take place until 2017.
You can share this story on social media: