Sberbank gets Denizbank, but at a higher cost
Published time: 1 Oct, 2012 09:38
Edited time: 1 Oct, 2012 13:38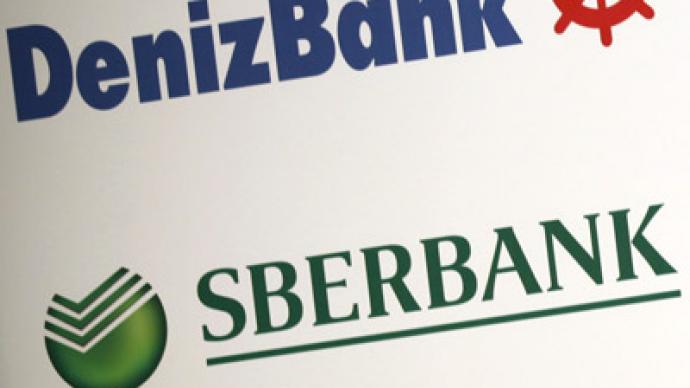 Sberbank, the country´s largest lender, has completed its biggest acquisition in Europe by buying Turkey's Denizbank. The price to be paid for a 99.85% stake will be above the previously agreed $3.5bln at about $3.87bln.
The revised sum for the deal includes the growth of Denizbank's net assets in the period from January 1 to September 28, 2012. The maximum additional payment from Sberbank could reach up to €188mln, according to the Russian bank.
The deal to acquire DenizBank from the French-Belgian Dexia Group was sealed in early June 2012. The acquisition comes as a part of Sberbank's global plan to increase the share of net profit generated in international markets to 5% in the coming 2 years from the current 1.5%, according to Sberbank head German Gref.
Unlike Sberbank´s previous acquisition of Austrian Volksbank International (VBI), that suffered huge losses through 2011, Denizbank enters the Sberbank family with a sound net profit. The bottom line of the Turkish bank stood at €144mlnin 1H 2012. Given such a performance, the extra payment by Sberbank is logical, Evgeny Tarzimanov, Moody's analyst, told Kommersant daily.
In the case of VBI the final price to Sperbank was cut to €505mln form the previously agreed €585mln.
Near term, the new asset will be operating in the Russian market under its original name – Denizbank – which is a strong brand in Turkey, said Gref. "Gradually we'll be adding elements of our own brand to the layout of Denizbank. Also, will be indicating that Denizbank is a part of Sberbank group," Sberbank CEO added.
The Turkish acquisition is set to be the last deal for Sberbank in international banking for the coming 2-3 years, according to Anton Karamzin, deputy head of board, talking to RT last week. Developing the purchased assets and integrating them into the domestic market will become a new focus, Karamzin explained.